Benefits of Ireland's EU Membership
The EU is a home which we have helped to build and EU membership has been good for Ireland. The UK has chosen leave the EU and consequently the certainty and clarity that the comprehensive EU framework of rules and regulations provides for its members but Ireland will continue to benefit from the stability of our EU membership. Irish citizens can continue to live and work freely in any EU Member State. Students in Irish institutions can access Erasmus+ and the opportunities it offers to study in the EU. Irish residents travelling in the EU don't pay additional mobile phone roaming charges and have access to the European Health Insurance Card, which provides access to care for all residents of the EU if they fall sick or have an accident while travelling in the EU. These are just a few examples of EU benefits that affect almost all aspects of our daily lives, many of them invisible despite their advantages.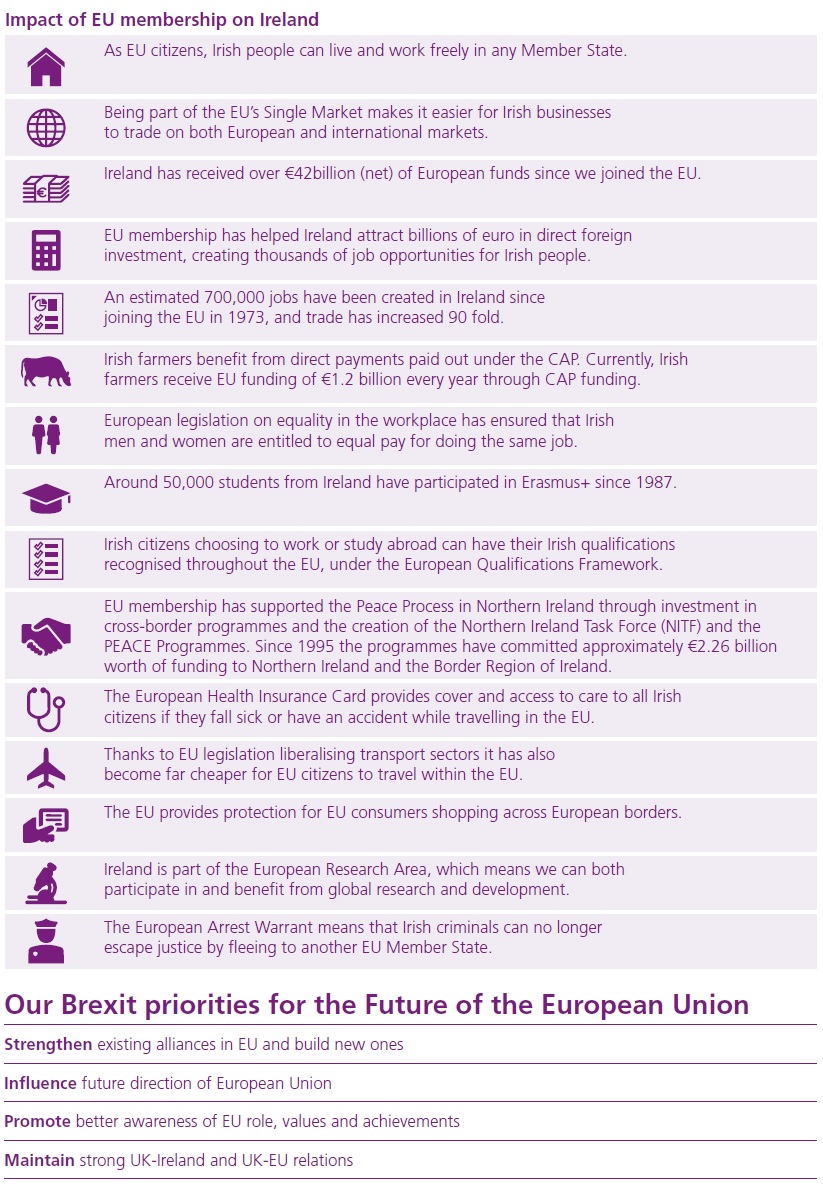 EU Jobs
The EU Institutions offer the opportunity to pursue a rewarding international career in a uniquely multicultural and multilingual environment. As an EU official, you will serve almost 500 million EU citizens across 27 member states and will have the chance to apply your knowledge and skills in developing policy that has a real and meaningful impact on peoples' lives.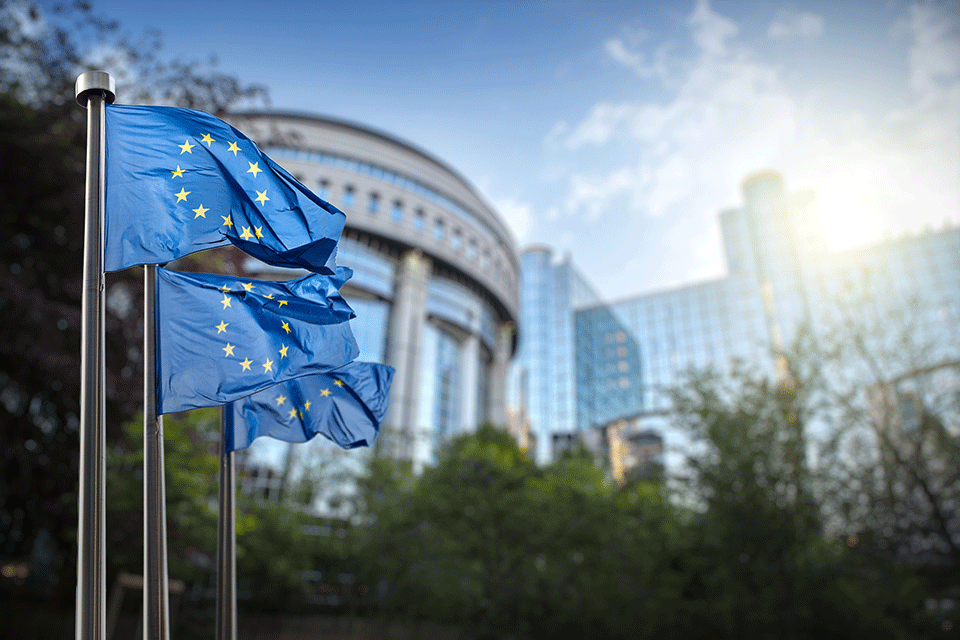 The work of the EU is very wide ranging and, reflecting that, the Institutions require staff with a variety of backgrounds and skill sets. Linguists and lawyers are, of course, always in demand, but so are economists, ICT specialists, scientists and veterinarians, as well as administrative and support staff with more general backgrounds. Information and support for applying for a job in the EU Institutions is available on the Government's EU Jobs website.
Further information on all aspects of Ireland's EU Membership and role in Europe can be found on the Ireland in the EU section of our website.