Webinar: Changes to Movement of Animals & Agri-Food on 1st January, December 3rd
Event
04 December 2020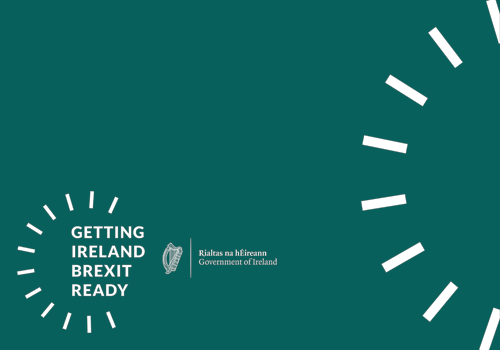 The Department of Agriculture, Food and the Marine are hosting the next webinar in their Brexit series jointly with the Department for Environment, Food and Rural Affairs (DEFRA) on Thursday, December 3, 2020 from 10.30am to 12.30pm.
Experts will explain how the movement of animals and agri-food will change after Brexit using detailed product journey examples.
The presentations will cover the control processes for imports to, from and through Great Britain from January 1, 2021, including an overview of processes and systems, as well as detailed product journey maps for specific goods.
These will include:
Details of each stage in the process, both for customs and sanitary and phytosanitary (SPS) controls
Where they happen
What systems are used
How documentation, identity and physical controls are implemented
DEFRA will present on the same basis on its import control processes.
The webinar will be followed by a Q&A session with experts from Ireland and Great Britain available to help with queries.
Register here for the free webinar, and learn more on upcoming and previous webinars by the Department on their website here.