Minister Flanagan and Senator Hart discuss NI All Party Talks
30/10/14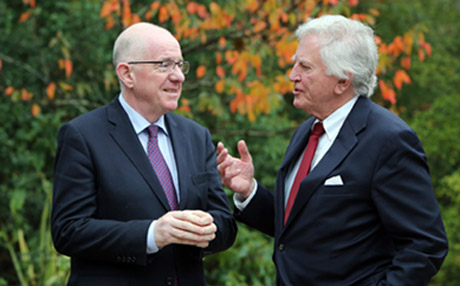 Minister Flanagan and Senator Hart meet to discuss the Northern Ireland All Party Talks
The Minister for Foreign Affairs and Trade, Charlie Flanagan T.D., this morning met with Senator Gary Hart. The meeting was the first meeting between the two since Senator Hart was appointed as Secretary of State John Kerry's Personal Representative in Northern Ireland, following meetings in Dublin and Washington DC in August and October.
Following the meeting, Minister Flanagan stated:
"I was pleased to have the opportunity to meet with Senator Hart this morning. I am confident that he will play an important role in this Talks process. Progress in these Talks requires many challenging compromises to be made by all parties in the Northern Ireland Executive.
"Senator Hart is a man of great experience and ability and I am confident that along with the British and Irish Governments, he will play a very constructive role in helping to resolve the current political impasse and build an enduring peace and a reconciled society.
"I am grateful to Senator Hart, Secretary of State Kerry and Vice-President Biden for their enduring and tangible commitment to Ireland and to the Northern Ireland Peace Process.
"I look forward to meeting all of the Northern Ireland Executive Parties today to discuss the important matter of implementing the matters outstanding from the Good Friday and the St. Andrews Agreements."
ENDS
Press Office
30 October 2014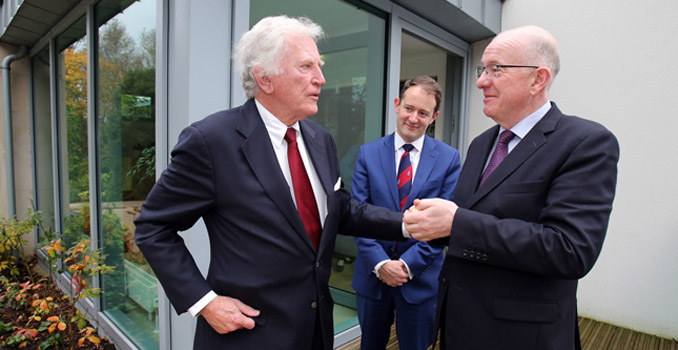 Contact Details
---
Tel: +353 (0)1 408 2268
Tel: +353 (0)1 408 2274
Tel: +353 (0)1 408 2276
Tel: +353 (0)1 408 2280