Minister Flanagan issues advice on applying for a passport
Press release
06 June 2017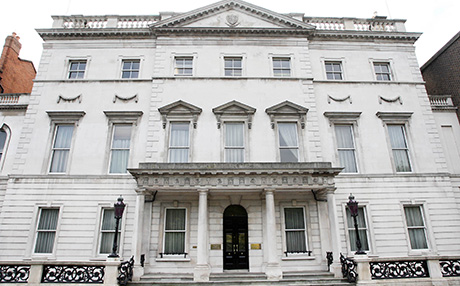 - Check your passport - Apply on time - Renew online if possible
- "It is better for you and it is better for us in serving you"
- 20,000 passports are now being issued each week
As peak holiday season fast approaches, the Minister for Foreign Affairs & Trade, Charlie Flanagan, has urged anyone all prospective passport applicants to apply on time and make sure they use the best application route for their needs. Adults renewing a passport should apply online at www.dfa.ie/passports.
Updating on the numbers of passports issued this year, Minister Flanagan said:
"As we pass the 150 day mark of 2017, the Passport Service has processed over 350,000 passport applications. Some 20,000 passports are now being issued each week. The application numbers this year are exceptionally high, up over 15% on last year to date.
"Despite this, we are meeting the 15 working day turnaround for Passport Express renewals and the 10 working day turnaround for the online passport service. First-time applications take longer because of the extra checks involved. I am asking applicants to work with us during this very busy period so we can maintain a high level of service.
"To ensure that the system works for everybody, it is more important than ever that passport applicants follow three golden rules for passports:
1. Check your passport before you book: Whether you are heading off to relax on a Spanish beach or to New Zealand to follow the Lions rugby tour, be sure to check that your passport is still valid before you book a holiday. This is particularly important in the case of children where validity periods are shorter. Remember that some countries require six months' validity on a passport – check with the Embassy of the country you are visiting.
2. Apply on time and through the correct route: Apply early, at least six weeks before you are travelling, in case there are any problems with your application. Passport Express takes a minimum of three weeks and first-time applications longer (minimum four weeks because of additional security measures). If you are eligible (i.e. an adult renewing a passport), you should apply online. If you are traveling very soon – in three weeks or less – you need to make an appointment online to apply in person at our Passport Offices in Dublin or Cork. Please be aware that there are a limited number of appointments available each week and you should not make an appointment if you have already lodged an application. For details on how to make an appointment please visit www.dfa.ie/passports.
3. Renew online to save time: If you are aged over eighteen, need to renew your passport and are traveling in three weeks or more, you should use the online service. This service is convenient, secure and offers turnaround in two weeks plus postage time. No need for forms, witnessing or printed photos. It is the most efficient and stress-free way to get your passport. The Online Passport Application Service has been in operation for ten weeks but has already received 30,000 applications. The system is providing a fast and efficient service to citizens renewing their passports. To apply online visit www.dfa.ie/passports.
Minister Flanagan added:
"With so many applications in the system, the Passport Service has focussed resources on processing passports as swiftly as possible. Additional staff are being deployed to respond to as many queries as possible but the essential point is that applicants should use the correct channel for applying and should ensure passport applications are correctly completed – that removes the need to speak to personnel while the passport application is being processed.
"Applicants should consult turnaround times for the different channels before applying at www.dfa.ie/passports.
"The best way to keep an eye on the status of your application is to use the online tracker. If there are any issues with a passport application the Passport Service will make contact with the applicant.
"In the meantime, urgent queries take priority, for example where an applicant needs to travel due to a family bereavement or medical emergency. Be assured that if you need a passport in such circumstances, the Passport Service will do everything possible to assist you.
"So, for anyone travelling overseas this summer, the advice is simple:
Check your passport before booking your trip.
Consult the www.dfa.ie/passports to identify the correct application route
Apply on time and through the correct route.
Renew online if possible.
And travel safely.
"It is better for you and it is better for us in serving you"
Minister Flanagan reminded all passport holders to register with the passport office for a free passport renewal reminder email www.dfa.ie/passports and to download the Department's award winning travel advice app Travelwise.
Further details on passport processing, eligibility criteria and on fees/turnaround times are available at www.dfa.ie/passports.
ENDS
Press Office
06 June 2017