The Global Island: Ireland's Foreign Policy for a Changing World
15/1/15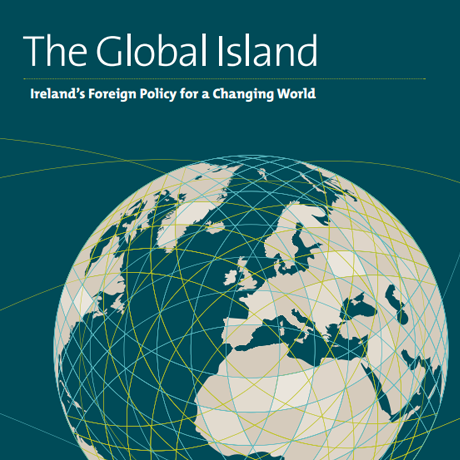 Although an island, Ireland is connected to the global community in ways that would have seemed fanciful only a generation ago.
A review of Ireland's foreign policy: The Global Island: Ireland's Foreign Policy for a Changing World, was launched in January 2015.
The review considers how the Government safeguards our peace, security and economic prosperity, and promotes reconciliation and cooperation at home.
The protection of our citizens and the promotion of our values and our interests abroad are at the core of Ireland's foreign policy.‌

The Global Island: Ireland's Foreign Policy for a Changing World
Ireland is a country with a global people, economy, culture and outlook. We connect instantaneously with people and events around the globe. Our economy is interwoven with that of the rest of the world.‌Download PDF (8,890KB)