Visit by Minister Flanagan to Washington DC 31 Jan - 2 Feb 2017
The Minister for Foreign Affairs and Trade, Mr. Charles Flanagan TD was in Washington for a three day visit to undertake a number of business engagements, as well as a number of meetings with Congressional leaders.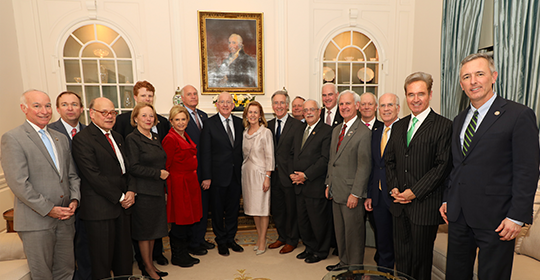 Minister Flanagan traveled to Washington DC in late January for a number of political and economic engagements, including meetings with senior US politicians on Capitol Hill.
On arrival on Tuesday 31 January, the Minister addressed the AGM of the Irish Network DC, a professional networking organisation for Irish, Irish Americans and friends of Ireland in the Washington metro area. At the event, the Minister paid a warm tribute to the work of the Irish Network DC as an energetic chapter of the nationwide Irish Network USA.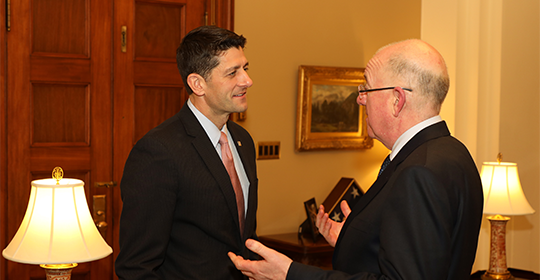 The following day, the Minister held a series of meetings with US Congressional leaders, both Republican and Democrat, including with House Speaker, Paul Ryan, House Majority Leader, Kevin McCarthy and House Minority Leader, Nancy Pelosi.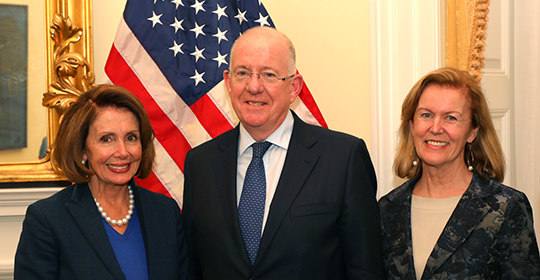 The Minister also met with members of the bi-partisan Congressional Friends of Ireland group.
On his various meetings, the Minister said: "My meetings, in particular with senior leaders on Capitol Hill provided an opportunity for me to discuss a range of issues of interest and concern to Ireland and the US, including: on-going US support for the peace process in Northern Ireland; Ireland's approach to Brexit; the prospects for immigration reform, as well as recent immigration related measures announced by the US; and the strong economic links between Ireland and the US.