Brigid's Day 2020
Event
31 January 2020 - 31 January 2020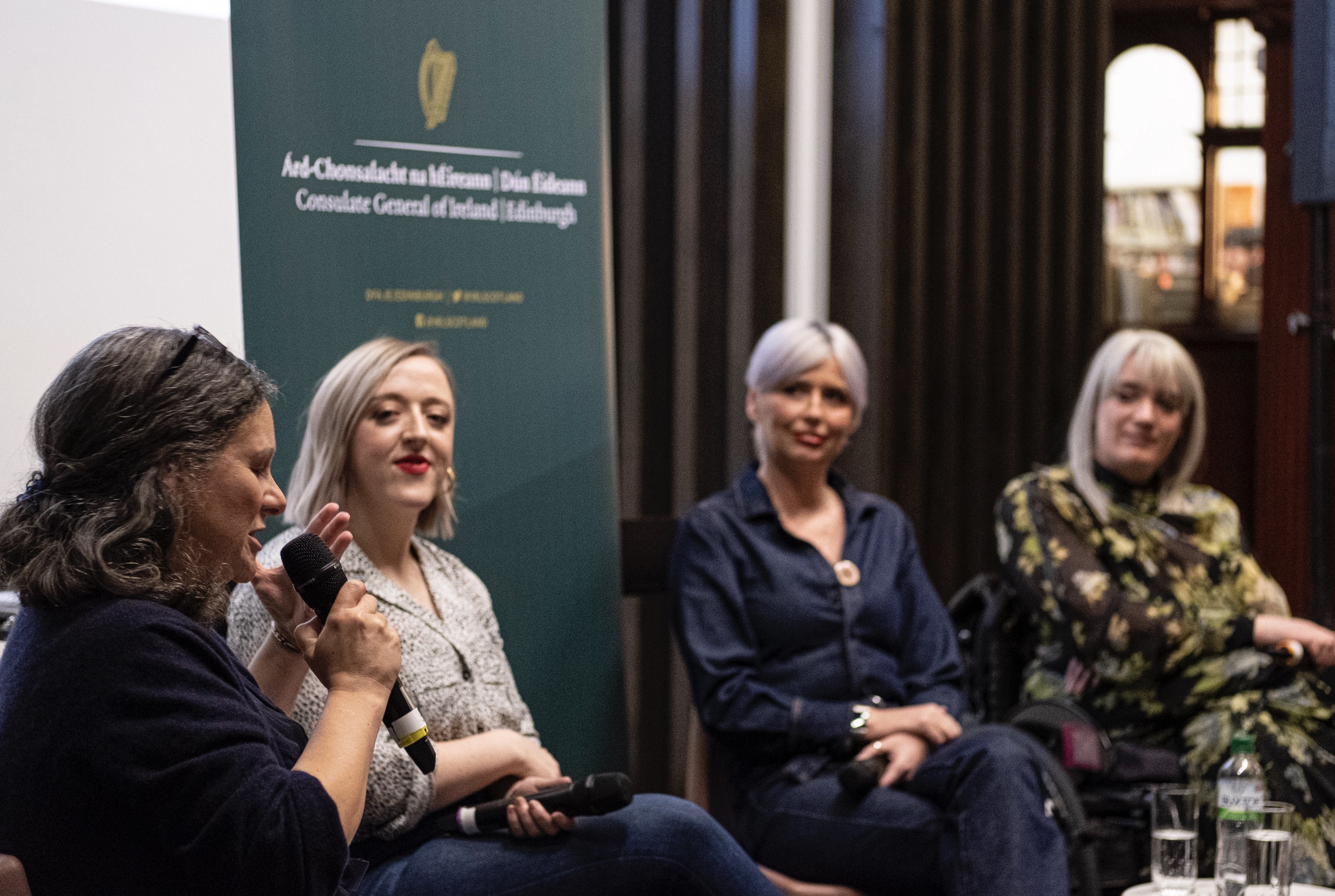 On January 31, in the fantastic surroundings of the Glasgow Women's Library, we celebrated Ireland's matron saint, and champion of female creativity – Brigid!
The event kicked off with tunes from DJ Louise Bruton. The music was followed by a discussion on women and the media chaired by Sara Sheridan with special guests Margot McCuaig, Catriona Logan and Louise Bruton.
A special thanks to our hosts, partners, speakers & DJ, guests (old friends & new) for such a special evening of community, generosity, strength & creativity!