Irish Culture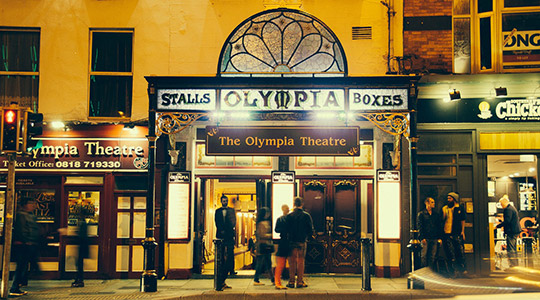 Ireland's rich culture springs from out ancient heritage and the continuing creativity of our people.
Ireland's traditional music and dance, as well as the Irish language, Irish literature and our unique national Gaelic games, are a central part of Irish life, practised and enjoyed by people of all ages.
Over the generations, as Irish people have travelled and lived around th world, they brought their culture with them and Irish culture, particularly out music and dance, has influenced and been influenced by other cultures of the world.
Cultural exchange is at the heart of Ireland's relationship with China, promoting mutual understanding and people-to-people exchanges.
Irish dance is hugely popular with China, with classes and performances seen across the country in recent years. Irish literature is also strongly appreciated, including the work of the four Nobel Laureates for Literature who were born in Ireland.
Irish sports - the Gaelic games of football and hurling - are also played around the world, and there are Gaelic (GAA) clubs in a number of Chinese cities, including Shanghai and Suzhou, which attract players from China, Ireland and many other countries.
Cultural support
The Embassy and Consulates General of Ireland support Irish cultural initiatives throughout the year, including in music, dance, literature and the visual arts. We also work in partnership with Culture Ireland which promotes Irish arts worldwide. For more information see News and Events.
Get involved in the Irish community
There is a vibrant Irish community in Shanghai, which supports Irish people and makes connections with local friends. There are several community groups, and new members and volunteers are always welcome.
Le Chéile
Shanghai GAA
Suzhou GAA
Shanghai Ireland Association
Irish Chamber of Commerce
Engagement with the Irish diaspora
Over the years, as Irish people have lived and worked around the world, they have made invaluable contributions to all aspects of life in their new homes, in politics, arts, business and sports. They have also traditionally maintained links to Ireland and have actively promoted our culture, heritage and interests overseas.
Learn more about our engagement with Irish communities abroad:
Presidential Distinguished Service Award
Learn more about Ireland
If you want to learn more about Ireland, you can read Ireland in Brief.