Reception for Randwick Petersham Cricket Club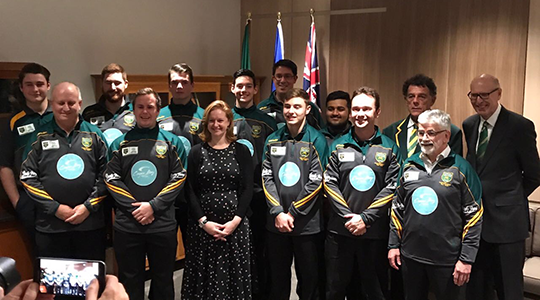 22nd June 2017
The Consul General was delighted to host a reception for Randwick Petersham Cricket Club on the eve of their first ever tour to Ireland.
The Club, who hosted the Irish cricket team during their World Cup warm-up in 2015, travelled to Ireland for 10 days in July. The Club has developed a close relationship with Cricket Ireland and has provided playing and training opportunities for a number of prominent Irish team members over the last two years.
More information on the Club can be found on Facebook - Randwick Petersham Cricket.