Embassy Book Club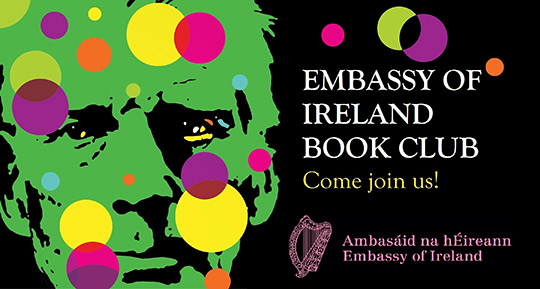 The Embassy of Ireland Book Club was launched in November 2017 and we read books by contemporary Irish authors writing in English today, and we meet every 6 weeks.
We alternate between male and female authors and meet at the Embassy to discuss the book. You can get a copy of the book in Waterstones Brussels– mention the Embassy of Ireland Book Club for a 10% discount! We hope that you'll join us!
Details of the next Book Club meeting can be found in our latest newsletter which can be found on our News & Events page.
You can receive the newsletter direct to your inbox by subscribing here.