Camerata Ireland - Tour to China
Leading all Ireland chamber orchestra, Camerata Ireland will be touring in China this week (10th - 15th December) including major cities such as Guangzhou, Yichun, Wuhan, Shanghai and the capital Beijing.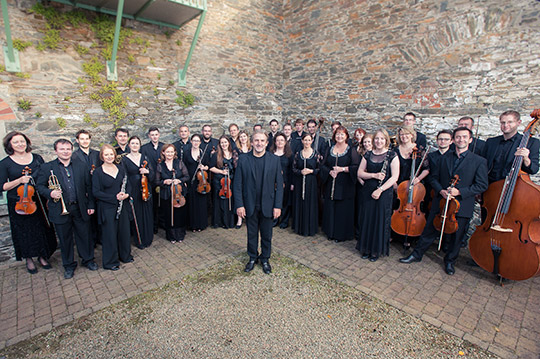 Led by their founder and international concert pianist and conductor, Barry Douglas, the Orchestra are making their third tour to China and already have plans for another tour next year.
"There is a huge interest in western classical music in China and we are delighted to be able to perform once again for the enthusiastic and increasingly knowledgeable audiences in China" said Barry Douglas. "Camerata Ireland brings together the best in young musicians from both parts of the island of Ireland and it is always a pleasure for us to showcase the fantastic talent that we have here."
"We are grateful to Culture Ireland for their support of this tour and to the Arts Council of Northern Ireland and the Arts/Council/An Chomhairle Ealaion for their contributing support of Camerata. Our international touring would not be possible without the support of our Global Sponsor, Randox with whom we have had a very successful relationship for a number of years".
Camerata Ireland recently toured in South America including Argentina and Chile. Barry Douglas recently instigated the Harmony North project with ten secondary schools in north Belfast. The project will see a 120 strong choir and Camerata Ireland perform concerts in Belfast before some of the young people will travel with the orchestra to Washington to take part in a festival celebrating Irish culture next May.
The programme for the orchestra and the tour dates are below:
Mozart: Piano Concerto no 12 in A K414
Sibelius: Romance for Strings
Mozart: Piano Concerto no 14 in E flat K449
Tchaikovsky: Serenade for strings.
Itinerary
December 10
Guangzhou Opera House
December 11
Yichun Poly Grand Theatre
December 12
Beijing - Forbidden City Concert Hall
December 13
Wuhan QinTai Grand Theatre - WuHan City.
December 15
Shanghai Daning Hall