The Embassy's History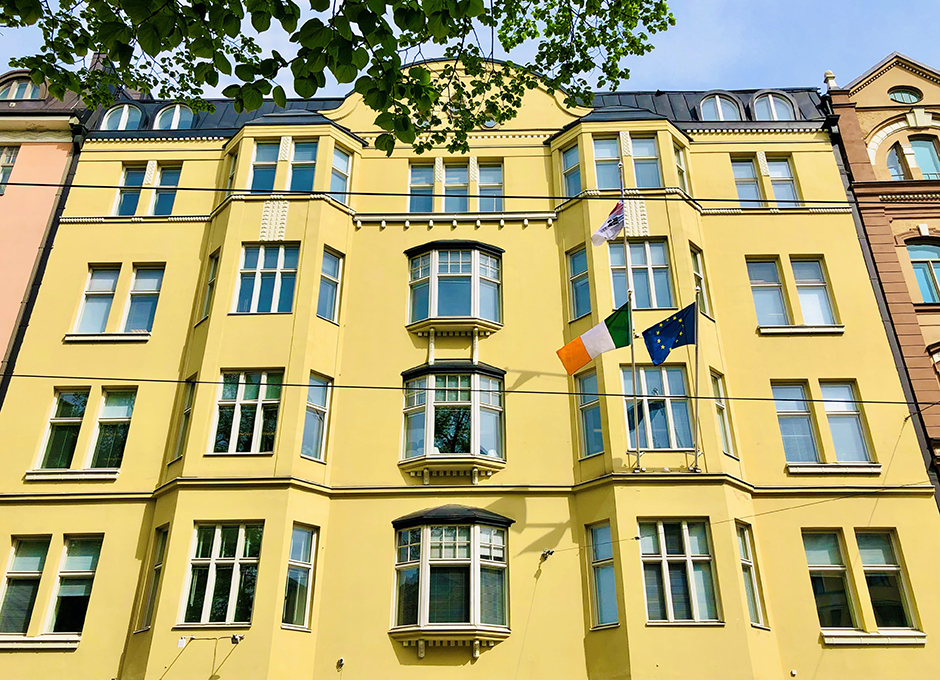 The Embassy of Ireland in Helsinki was first opened in 1993. However, Ireland's diplomatic relations with Finland were established in November 1961. Before 1993, Finland was covered on a non-residential basis by the Embassies of Ireland in Moscow and Stockholm.
Finland opened a resident Embassy in Dublin in 1989 headed by Ambassador Mr Osmo Lares. Previously the Finnish Ambassadors to Belgium and the Netherlands have been accredited diplomatic representatives to Ireland.
Ambassadors of Ireland to Finland
Dáithí O'Ceallaigh
1993 - 1998
Gearoid O'Broin
1998 - 2002
Antoín Mac Unfraidh
2003 - 2007
Philip McDonagh
2007 - 2009
Dermot Brangan
2009 - 2013
Dónal Denham

2013 - 2015

Colm Ó Floinn

2015 - 2017

Maeve Collins
2017 - 2019

Ruth Parkin

2020 -