New to Finland?
New to Finland? It can take some time to settle in a new country, complete all the administrative tasks required, and make new acquaintances. We hope the information below will help Irish citizens new to Finland.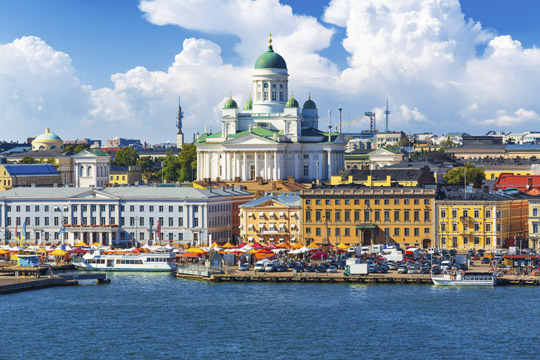 Registration
Irish citizens can stay or look for work in Finland for three months without having to register their right of residence.
For those intending to stay longer, the local police register EU citizens' right of residence, and handle matters relating to the issue of residence cards to EU citizens' family members' if the family members are not EU citizens.
The police may also, upon application, exchange a driving licence issued in an EU or EEC country to a comparable Finnish driving licence. This is mandatory for permanent residents after 18 months. For full details, see Finnish Police.
Irish citizens need to register with the Population Information System in the local Register Office if they intend to stay or have stayed in Finland for more than one year.
After registration, you will receive a Finnish personal identity code and the information will be given to the Social Insurance Institution of Finland (KELA), who will issue you with a KELA card for health care.
Dual citizenship
Finnish legislation accepts dual citizenship. A Finn who acquires Irish citizenship will not lose his/her Finnish citizenship, nor will an Irish person who acquires Finnish citizenship have to renounce his/her Irish citizenship.
Dual citizenship must be registered on the Population Information System.
Working in Finland
The Ministry of Employment on the Economy (MEE) has a wealth of information about working in Finland on the Employment Office website.
Irish societies in Finland
There are several organisations in Finland with Irish connections from social and cultural to business and sport.
Irish citizens in Finland and friends of Ireland may be interested in checking the websites of the organisations listed below.
The Embassy can provide further information on request.