The Embassy's History
Since 1954 the Hôtel de Breteuil has been home to the Irish Embassy in Paris.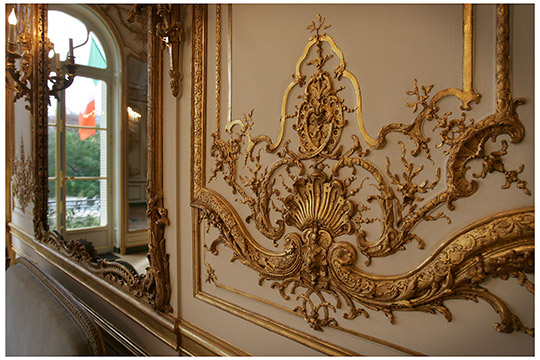 The Hôtel particulier standing at 12 Avenue Foch was built in 1892 for the 8th Marquis de Breteuil (1846-1916). Henri-Charles Joseph Le Tonnelier was born into the famous Breteuil family, continuing a prestigious tradition of over 300 years in royal service and intellectual life. His most famous ancestors included Louis Auguste Le Tonnelier (1730-1807), Louis XVI's last Prime Minister and Emilie de Breteuil, Comtesse de Châtelet, a brilliant scientist better known as Voltaire's mistress. The Breteuil family tree also reveals an intriguing Irish connection: Charles Le Tonnelier. Claude Charles Le Tonnelier (1698-1735) was married to Laure O'Brien de Clare, a descendant of Brian Boru, the 'Irish Charlemagne', the first ruler to unify Ireland in 1002.
The construction of urban hôtels particuliers became fashionable in Paris from the mid-17th Century onwards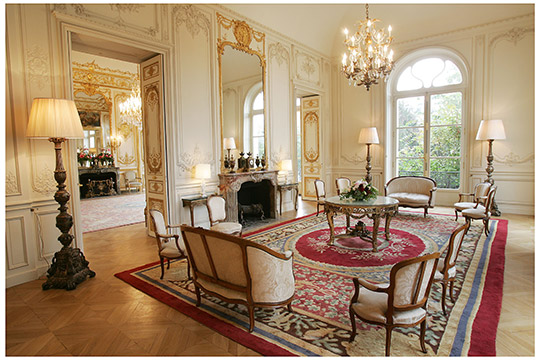 Post-Breteuil period
Following the Marquis' death in 1916, the Hôtel was sold to the Saint family in 1919 before being acquired by the Princesse de Faucigny-Lucinge in 1937. The Princess' grand-daughter, Anne-Aymone, is married to former French President, Valéry Giscard d'Estaing.
Irish Embassy
The Hôtel de Breteuil was bought by the Irish government in 1954 as the Embassy of Ireland in France when the lease on the former Embassy, on Rue Paul Valery, expired. The purchase was secured through the determined efforts of the then-Minister for External Affairs, Frank Aiken, in his role as Acting Minister for Finance while the serving Minister, Sean McEntee, was away on business. The decision to invest public funds on the purchase was widely criticised in Dublin at the time. The acquisition of the Paris Embassy is now considered a valuable investment allowing the showcasing of Irish business and cultural interests in a beautiful and prestigious setting.
In addition to the reception rooms the Chancery comprises offices for the Bilateral Embassy of Ireland to France and Ireland's Permanent Mission to the OECD and UNESCO; a Consulate for the provision of passport, visa and consular services; and it is also the home of the current Ambassador of Ireland to France, Ms Patricia O'Brien.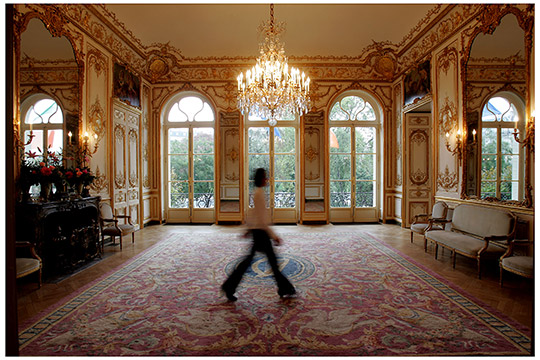 The History of the Department of Foreign Affairs and Trade
Learn more about the history of the Department of Foreign Affairs and Trade and our collaboration with the Royal Irish Academy's Document on Irish Foreign Policy project.