Irish Culture
By showcasing Ireland's rich cultural heritage, we can reap long-term and positive benefits for Ireland's reputation and its relationship with the people of France. We can also work to connect people with their Irish heritage.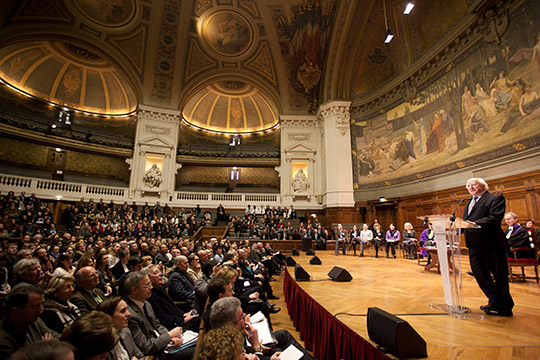 Culture & Heritage
Our culture
Ireland's culture is a unique national strength and a source of particularly strong links between France and Ireland. Since St. Columbanus and the Wild Geese, the Irish have long-held affinities with France: Joyce, Wilde and Beckett are just three out of many Irish creative artists who have made the journey to the Paris of their time finding here the freedom, encouragement and openness to new ideas for which the city is famous.
Ireland's culture opens doors that can lead to jobs, trade, investment, tourism, and bonds of all kinds. It is also our most effective way of connecting with the Irish community and those with an interest in Ireland.
What we do
We're involved in a broad range of cultural activities, which raise awareness of Ireland and also enhance our ties with France.
Embassy cultural initiatives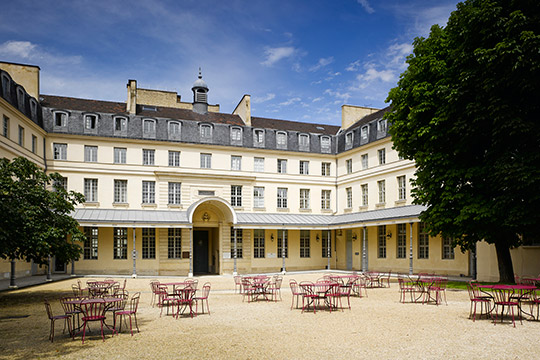 The Embassy supports a range of cultural initiatives throughout the year, from Irish festivals, to academic and literary events, music, sport, Irish design and the visual arts. The Embassy works closely with and provides funding to the Centre Culturel Irlandais, the focal point of Irish culture in the French capital. The CCI develops cultural relations between Ireland and France and provides accommodation to students, researchers, artists and writers, mainly from Ireland. Our funding is used to develop and implement the Centre's extensive cultural programme every year.
Details of upcoming Irish Cultural events at the Embassy and throughout France can be found on our Twitter feed and quarterly newsletter. Details of upcoming events at the Centre Culturel Irlandais in Paris can be found of the Centre's website and Facebook page.
Get involved in Irish community activities
Over the years, generations of Irish people have made invaluable contributions to all aspects of life in their new homes, in politics, the arts, business and sport. Their patriotism co-exists with the contribution they have made in their new communities.
Learn more about our engagement with Irish communities abroad:
Your Irish Heritage
Some 70 million people around the world claim Irish roots. If you are one of them, there are a number of ways you can celebrate your heritage and discover more about where you come from.
Trace your Irish roots
To find out more about tracing your Irish heritage, you may be interested in initiatives such as Ireland Reaching Out and the Gathering 2013.
Learn more about Ireland
If you want to learn more about Ireland, you can read Ireland in Brief in English and in French.
Visit Ireland
Are you interested in visiting Ireland? Learn more about the world's longest touring route - the Wild Atlantic Way, 2,500KM through some of Ireland's most beautiful places.
Our commitment
We are committed to strengthening our relationship with the Irish people and people of Irish descent worldwide and to promoting what is best about our country.
In working together, we will ensure the continued respect and admiration in which Irish people and our culture are held worldwide.
Get in touch
If you are involved in an event with Irish connection anywhere in France, please contact us and we will do our best to promote it online and in our newsletter.
Online Citizen's Registration Tool
Members of the Irish Community in France are invited to register their contact details with the Department of Foreign Affairs and Trade. Maintaining an up-to-date register is an important tool for the Department of Foreign Affairs and Trade in managing potential crises. The information is kept securely and will only be used should an emergency situation arise.
Should you have questions regarding completion of the new online form, please contact a member of Embassy staff on +33 (0)1441 76700