Ireland-India Relations
Diplomatic relations were established in 1949 between Ireland and India. Even before this, there were close ties between the independence movement in Ireland and in India.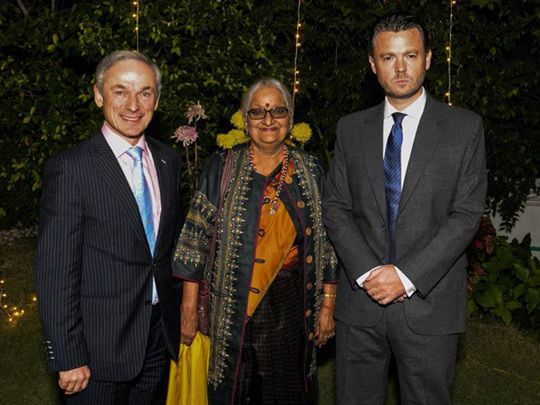 After the establishment of diplomatic relations, embassies were opened in Dublin and New Delhi in 1951 and 1964 respectively.
Throughout 2014, the Embassy held a number of events to mark the 50th anniversary.
Even before Ireland and India were independent states, there were close ties between them in education and literature. The Irish religious orders set up a number of schools in India, many which still operate today. Irish poet W.B. Yeats was a supporter of Bengali poet Rabindranath Tagore. He even wrote the preface to Tagore's masterpiece 'Gitanjali'.
Politically, Ireland and India share many common experiences in our respective histories of 20th century national development.
The relationship between India and Ireland continues to flourish in the 21st century. Indian students are coming to Ireland to study ICT, biotechnology, cloud computing and business in increasing numbers. These young scholars create a lifelong connection between India and Ireland. At nearly 17,000 people, the Indian community is the largest from Asia currently living in Ireland.