The History of the Embassy
The history of the Irish Embassy in Indonesia.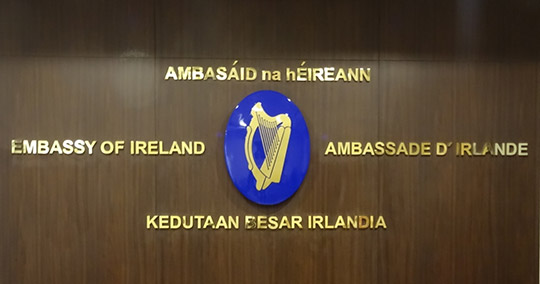 Ireland and Indonesia have had diplomatic relations since 1984. Ireland opened a resident embassy in Indonesia in 2014, and the permanent embassy located to World Trade Centre 1, Jl. Jend. Surdiman, on 01 June 2015. The decision to open Ireland's resident Embassy in Indonesia was to stimulate and support economic links, encourage trade, investment and travel links that serve our countries mutual interests.
Irish Ambassadors to Indonesia
H.E. Kyle O'Sullivan: 2014 - 2018
H.E. Olivia Leslie: 2018 - present