Welcome Message from Ambassador
Welcome Message from Ambassador
‌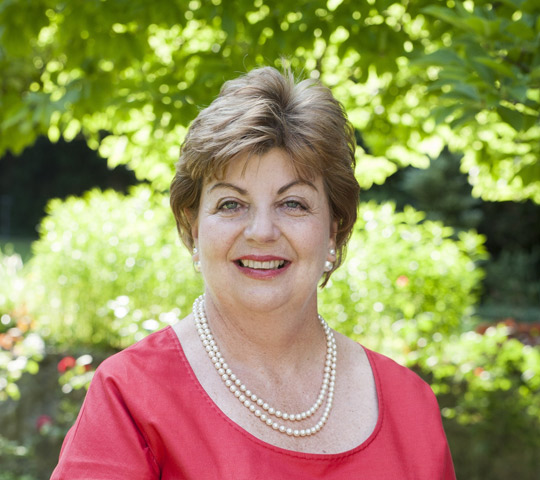 Dear Friends,
It is a great honour to represent Ireland as Ambassador to the State of Israel. My key priorities are to broaden and deepen our engagement and connections in the political, economic and cultural spheres and to protect the interests of Irish citizens. I warmly welcome your ideas and proposals.
I am delighted to welcome you to the Embassy's website. It offers a range of ways to explore Ireland, learn about what we do here and explore facets of the Irish community in Israel.
If you are Irish born, an Irish citizen, of Irish heritage or an Israeli interested in Ireland, Irish culture and Irish-Israeli relations, I would encourage you to register with the Embassy. This will allow us to send you messages from time to time, ranging from travel advice and contingency planning to Irish events in Israel, news about bilateral relations and information about the history of Irish-Israeli and Irish-Jewish relationships.
Your support and encouragement is a vital ingredient in our efforts and we will be delighted to receive your input and your feedback.
I look forward to working with you,
Sincerely, le gach dea-ghuí,
Alison Kelly
---
A Chairde,
Is mór an onóir é ionadaíocht a dhéanamh ar Éirinn i gcáil an Ambasadóra chuig Stát Iosrael. Is iad na príomhthosaíochtaí atá agam leathnú agus doimhniú a dhéanamh ar ár gcuid rannpháirtíochta agus ár gcuid nasc i réimsí na polaitíochta, an gheilleagair agus an chultúir, agus leasanna shaoránaigh na hÉireann a chosaint. Cuirim fáilte ó chroí roimh smaointe agus moltaí uait.
Tá mé thar a bheith sásta fáilte a chur romhat chuig suíomh gréasáin na hAmbasáide. Tá réimse bealaí ar fáil anseo chun aithne a chur ar Éirinn, foghlaim faoin méid a dhéanaimid anseo, agus eolas a chur ar ghnéithe de shaol an phobail Éireannaigh in Iosrael.
Má rugadh in Éirinn thú, más saoránach Éireannach thú, más duine de bhunadh na hÉireann thú nó duine de mhuintir Iosrael a bhfuil spéis agat in Éirinn, i gcultúr na hÉireann agus sa chaidreamh idir Éire agus Iosrael, ba mhaith liom thú a spreagadh chun clárú leis an Ambasáid. Tabharfaidh sé sin an deis dúinn teachtaireachtaí a sheoladh chugat ó am go ham, faoi nithe amhail comhairle taistil agus pleanáil theagmhasach, imeachtaí Éireannacha in Iosrael, nuacht faoin gcaidreamh déthaobhach agus faisnéis faoi stair an chaidrimh idir Éire agus Iosrael agus idir na hÉireannaigh agus na Giúdaigh.
Tá an tacaíocht agus an spreagadh uait ina gcuid ríthábhachtach dár n-iarrachtaí agus beimid an-sásta ionchur agus aiseolas a fháil uait.
Táim ag tnúth le bheith ag obair in éineacht leat.
Alison Kelly
About the Ambassador
Ambassador Kelly holds a Bachelor of Social Science degree from the National University of Ireland and a Certificate in Advanced European Studies from the College of Europe in Bruges. She joined the Department of Foreign Affairs in 1974.
Her most recent assignment has been as Ambassador to the Czech Republic and to Ukraine and prior to that she served as Deputy Political Director and Director for Disarmament and Non-Proliferation in the Department of Foreign Affairs and Trade in Dublin. She has also been posted in Washington, Madrid, OSCE Vienna, Cairo and The Hague and previous assignments at Headquarters have been in the Economic, Information and Political Divisions of the Department, including as UN Director and as Africa Director.