St. Patrick's Day
St. Patrick's Day is a time of celebration in Ireland and for all those of Irish descent and affinity around the world. It is a great opportunity for Ireland to engage with and thank long-standing partners, friends, voluntary and community organisations and the wider Irish communities around the world for their ongoing support and the contributions they make overseas.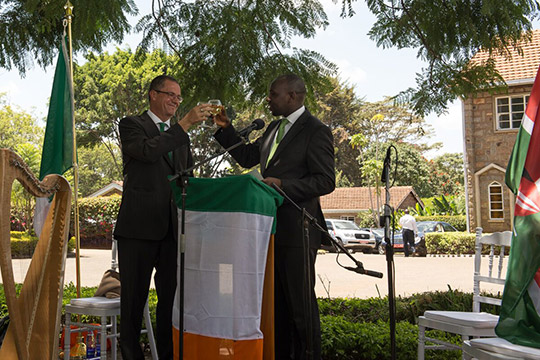 The annual St. Patrick's Day celebration is the biggest event of the year for the Embassy and takes place around 17th March.
In 2015, the Embassy marked the re-opening of the Irish Embassy to Kenya with the first official St. Patrick's Day celebration in Kenya for almost 30 years. The event brought together diplomats, the Kenyan administration, Kenyan and Irish business people, and representatives of the Irish community in Kenya.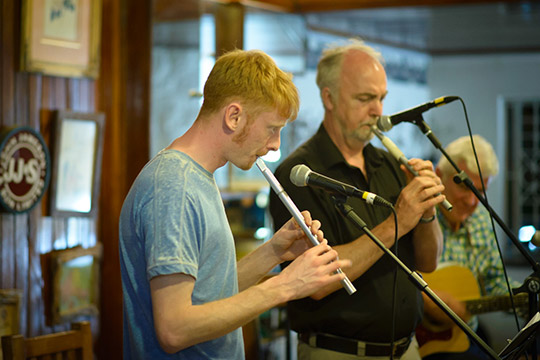 Traditional Irish musicians performed at the function, playing both the Irish and Kenyan anthems on the Irish harp. The musicians also performed at a series of events which took place during the 'St. Patrick's Week'.