Ambassador Jim Hennessy
‌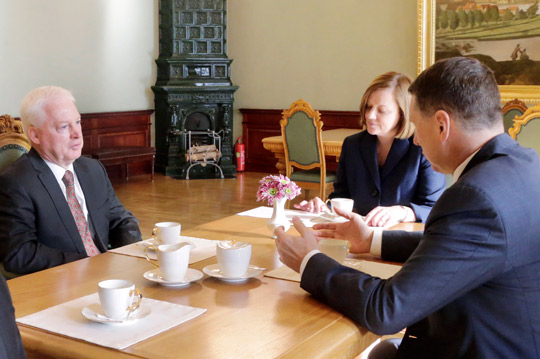 Left: Ambassador Jim Hennessy.
Ambassador's Message:
It is a great privilege for me to represent Ireland in Latvia, a country of similar size to Ireland. Although at opposite ends of Europe, we have much in common, especially in our history and in our love of our native culture. The many thousands of Latvians currently working and living in Ireland have contributed greatly to our recent economic development and provide further links.
The Embassy's task is to promote further development of the links between us in the business, economic, political, cultural and social spheres.