'From the Ground Up' an exhibition showcasing timber innovation in Irish architecture
Event
09 May 2022 - 10 May 2022
Venue: The Atrium Space, Faculty of Architecture, Riga Technical University, Ķīpsalas iela 6, Rīga.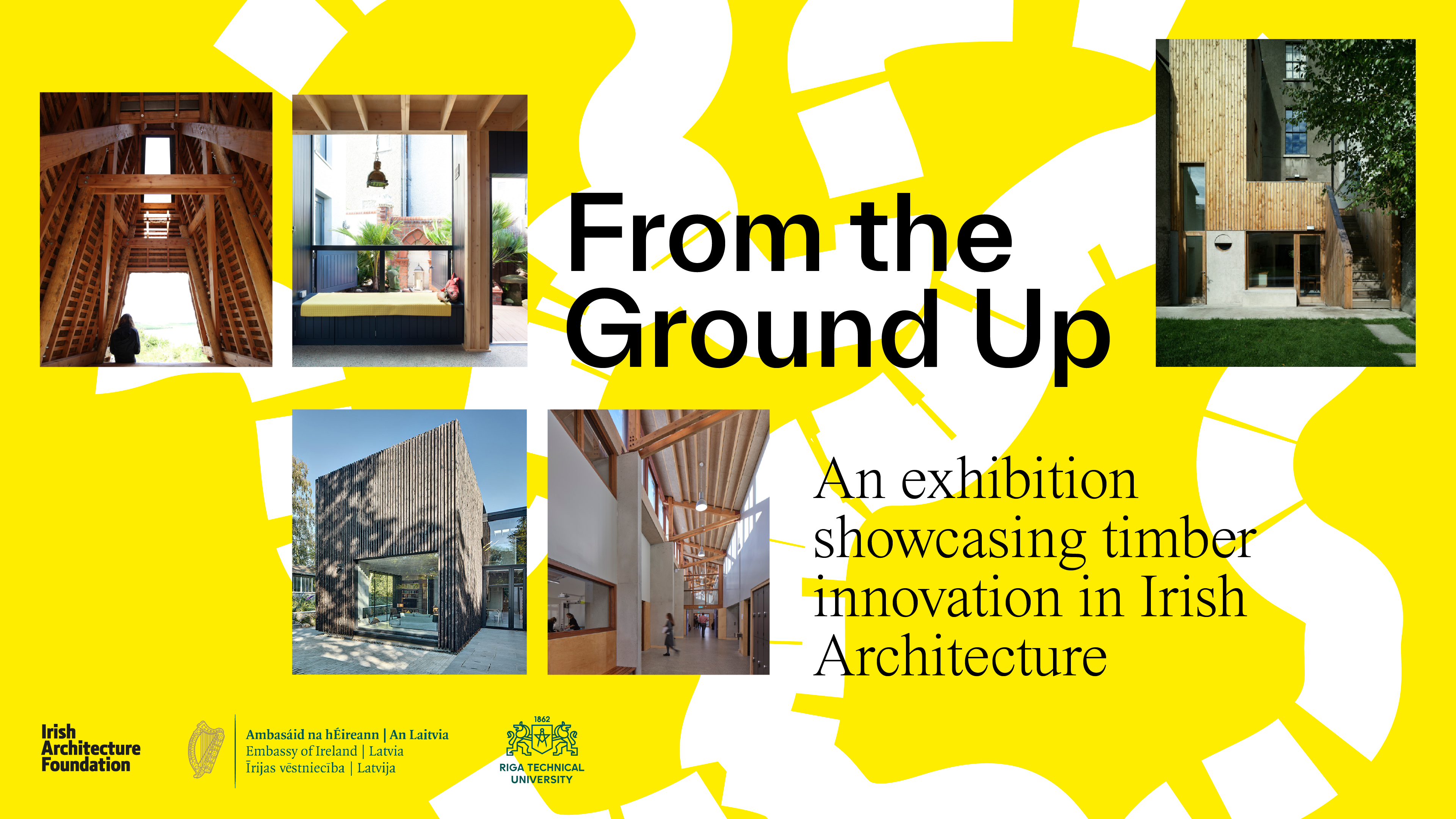 'From the Ground Up' an exhibition showcasing innovative Irish timber architecture
The Embassy is delighted to present 'From the Ground Up' a unique showcase of Irish architecture and design practice, which over the past two decades has firmly established itself with flair on the international scene.
The spaces highlighted in the exhibition are right at the centre of everyday life, providing accommodation for living, for working, for creative production, for education, for leisure, and for worship.
The exhibition aims to raise awareness about the use of wood - the most versatile, renewable and sustainable resource on the planet- and the architects that are passionate about using it.
The selection of projects collectively represent design skills that respond to current issues in the built environment, and through the use of timber, they focus on new construction technology, craftsmanship, sustainability, economy of means and generosity.
This exhibition was curated by the Irish Architecture Foundation and created in partnership with the Embassy of Ireland in Estonia, Latvia and Lithuania
The exhibition is now open to the public at the Atrium Space, the Faculty of Architecture, Riga Technical University, Ķīpsalas iela 6, Rīga