Embassy Team
Honorary Consuls
Irish State Agencies
Honorary Consul
Mr Anthony Leeman
Honorary Consul of Ireland
Av. Coba 15
Mza.8
SM22
Cancún
77500 Quintana Roo
Mexico
Tel: +52 998 195 9063
Fax: +52 998 195 9063
E-mail: anthony.leeman@honoraryconsul.ie
El Salvador Honorary Consul
Roberto H. Murray
Honorary Consul of IrelandPasaje Francisco Campos #160
Colonia Escalón, San Salvador
El Salvador Tel: +503 2263 8236
Fax: +503 2264 7101
E-mail:
roberto.murray@honoraryconsul.ie
Guatemala Honorary Consul
Mr. Andres Wyld,
Honorary Consul of Ireland,
8 Avenida 3-90 Zona 14
Edificio La Rambla torre II oficina 3-1
Guatemala City 01014
Guatemala Tel: +502 48022222
E-mail:
andres.wyld@honoraryconsul.ie
Peru Honorary Consul
Mr. Eduardo Benavides Torres,
Honorary Consulate of Ireland
Estudio Berninzon & Benavides Abogados,
Av. Camino Real 390,
Torre Central, Oficina 801,
Centro Camino Real, San Isidro,
Lima 27,
Peru.
Tel: 00 (511) 222 5252
Fax: 00 (511)421 4816
e-mail: marilubertorini@berlegal.com
Irish State Agencies
The Irish Embassy works closely with Irish State agencies who promote Irish economic and business interests across all out countries of accreditation. Find out more about their focus.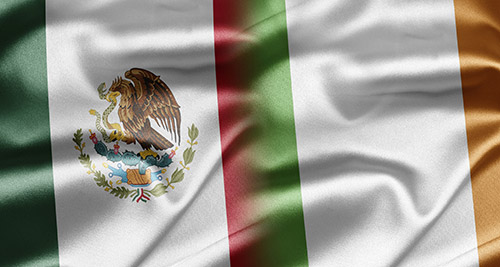 Key State Agency partners for the Embassy include:
We also invite businesses operating in the region to join the Irish Mexican & Central American Business Group on LinkedIn.