"Jewellery Box – Ireland's Hidden Gems"
A special programme to commemorate 40 years of diplomatic relations between Ireland and Mexico has begun with an extraordinary exhibition of photographs by Irish photographer Daragh Muldowney in the Chapultepec Park.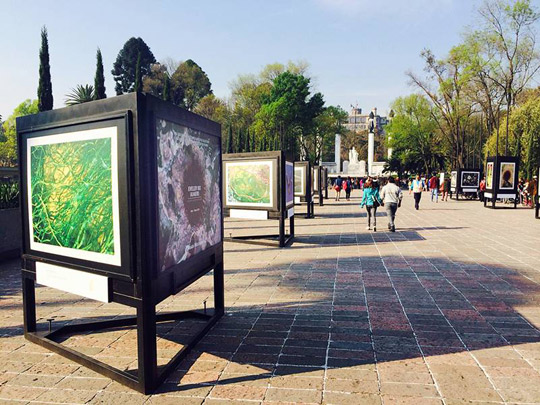 For the coming month an exquisite collection of images from the rock-pools of Ireland can be found at Chapultepec Park. Nature photographer Daragh Muldowney travelled to all 17 coastal counties of Ireland to find hidden treasures. Over one million people will view the exhibition over the coming month.
You can find these beautiful images on the Calzada Juventud Heroica which links the Puerta de las Leones to the Altar de la Patria.
For more of Daragh's work visit http://dulraphotography.com/