PeaceWriteNow Awards Ceremony
News
11 July 2018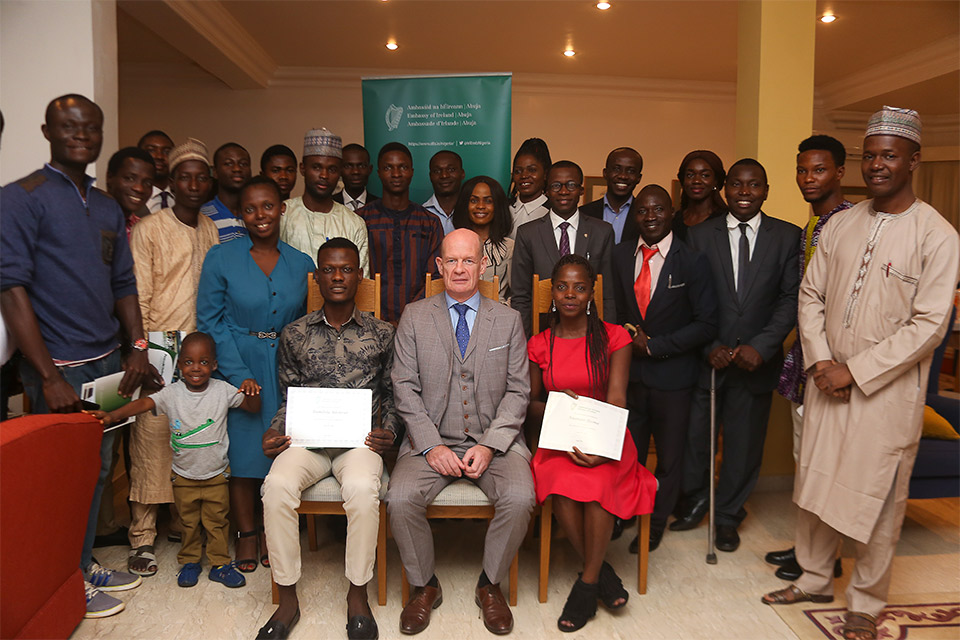 In April 2018, the Embassy put out a call for submissions on the broad theme "Fostering Sustainable Peace and Dialogue in Nigeria". The contest was officially titled "PeaceWriteNow." The core objective of the contest was to serve as a platform for the youth to discuss the role that they can play in fostering sustainable peace in Nigeria, while drawing lessons from the Northern Ireland peace process – an agreement that was ratified both in Ireland and Northern Ireland. The writing contest also afforded young Nigerians between 18 – 30 years old an opportunity to share innovative ideas on ways to resolve conflict and insecurity in various parts of Nigeria. In total, several hundred entries were received from young people all across Nigeria.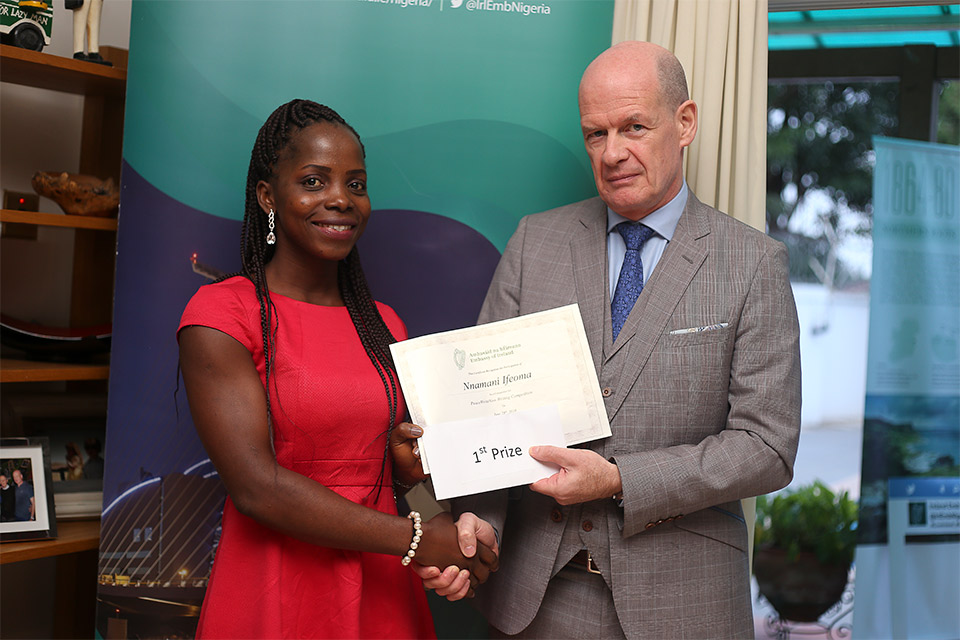 During the awards ceremony that was hosted by Ambassador Hoy in his residence, he congratulated all entrants, particularly the top five candidates for sharing their ideas and taking the time to engage with other young people. The highlight of the event was the handing out of prizes to all entrants – cash grants for books and certificates of appreciation – including authors of the top five essays. The audience was thrilled by two musical performances and one spoken word poetry that revolved around the theme of the event.
The interactive session, which was moderated by the Humanitarian Officer, gave participants a unique opportunity to voice their opinions as well as highlight the need for young people to work together in order to turn their ideas into actionable steps.
In the coming weeks and months, the Embassy plans to build on the success of this programme by increasing our level of engagement with the youth across all six geopolitical zones of Nigeria based on lessons learned from the writing contest.