Korean Minister for Patriots and Veteran Affairs visits Ireland
Minister for Patriots and Veterans Affairs Park, Sungchoon visited Ireland on 3 and 4 October to meet with Veterans and bereaved family members of those who fought in the Korean war under the United Nations command. On Friday 3 October Minister Park laid a wreath at the Irish National War Memorial at Islandbridge.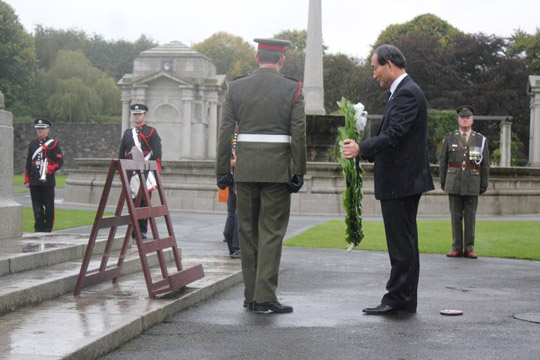 Minister Park also attended a ceremony at St Mary's International Garden of Remembrance in Thurles where he was joined by Minister of State Tom Hayes. Minister Park also had the opportunity to meet with Korean war veterans and their families. The veterans and their families expressed their thanks to Minister Park for his visit and for Korea's remembrance of the Irish contribution during the Korean War.