Dublin City Architect Ali Grehan visits Singapore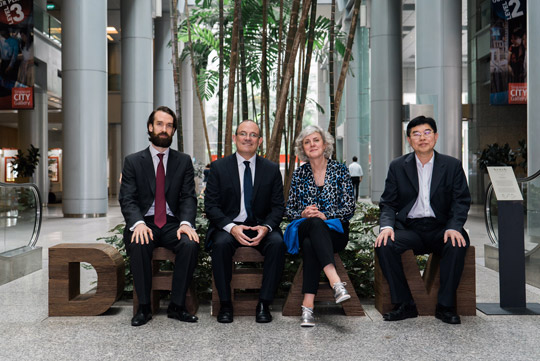 In a short working visit to Singapore, Dublin City Architect Ali Grehan held meetings with senior officials and delivered a seminar entitled "Dublin – A Bridge between Creativity and Innovation" at the Lee Kuan Yew Centre for Innovative Cities at Singapore University of Technology and Design (SUTD).
To delve more deeply into Singapore's approach to land use planning and conservation, Ms Grehan engaged with Singapore's Urban Redevelopment Authority (URA) and was treated to a tour of the Singapore City Gallery at the URA Centre on Maxwell Road by Group Director for Architecture and Urban Excellence, Mr Larry Ng.
In her visit to the DesignSingapore Council, Ms Grehan met Corporate Director, Ms Agnes Chua, who gave an insight into some of the ways Singapore promotes innovation in cutting-edge areas like 3D printing, advanced materials and fashion design at the National Design Centre on Middle Road.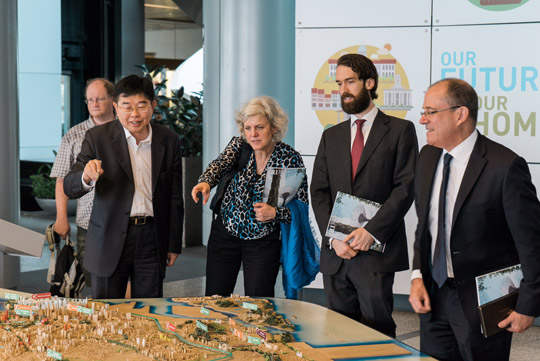 In her seminar at SUTD's Centre for Innovative Cities hosted by Prof Chan Heng Chee, Ms Grehan outlined Dublin City Council's design-led approach to city development with a focus on the ongoing connector project for the historic city centre, a large scale urban regeneration programme and the City's innovative housing programme.