Minister Frances Fitzgerald leads tenth annual St Patrick's Day parade in Singapore
Minister Frances Fitzgerald led a host of thousands on a historic tenth annual St Patrick's Day parade in Singapore on Sunday 15 March.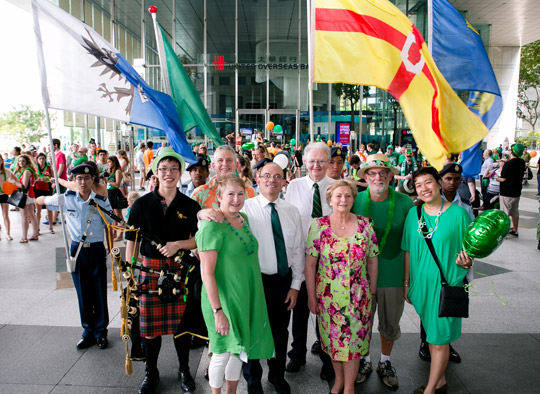 Winding its way along the Singapore River from the Raffles Landing to Boat Quay, the parade turned the city temporarily green from its starting point at the Arts House to the finish at UOB Plaza. Participants were treated to music and dance performances from the Downs' Syndrome Association of Singapore.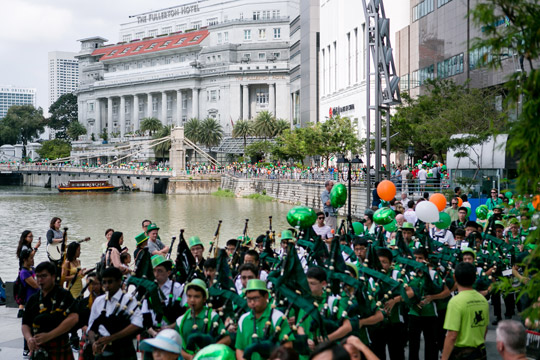 Greeting the crowds at the parade finish, Minister Fitzgerald said, "This St Patrick's Day is one of celebration, not only in Ireland, but worldwide for all those of Irish descent and affinity around the world. We value enormously our global Irish family. Thanks to each of you for keeping the green flame of Ireland alive in Singapore."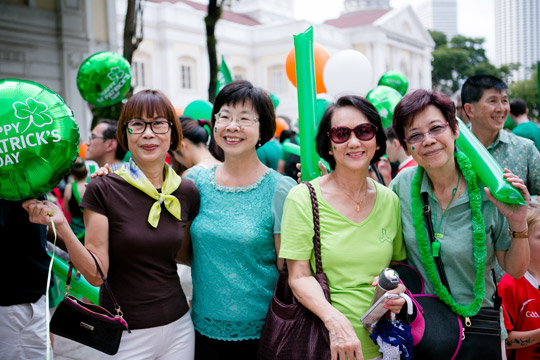 The St Patrick's Day Parade showed the inclusivity and strength in depth of the Irish community organisations in Singapore and was supported by The Singapore Ireland Fund, the Irish Chamber of Commerce, Singapore, the St Patrick's Society of Singapore, the Gaelic Lions, the Gaelic Dragons, and the Irish Graduates Association of Singapore.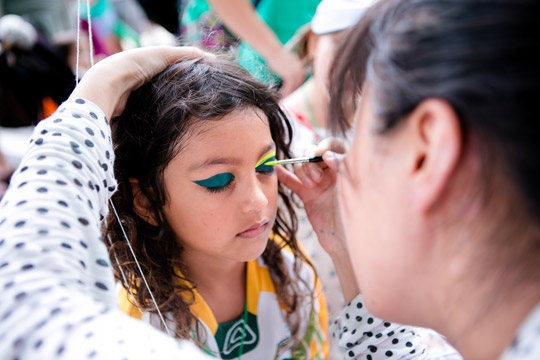 Ambassador Keating, official Patron of the Parade, said, "I am delighted to attend the 10th St Patrick's Day parade in Singapore. It is a great celebration of the long historical links between Ireland and Singapore and the many ties of kinship and friendship between our two island nations."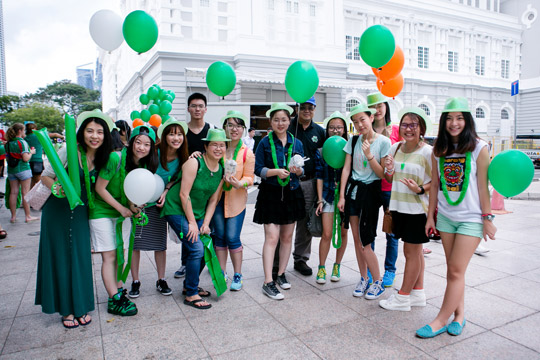 This year's St Patrick's Day "Promote Ireland" programme saw 27 Irish Government Ministers attend over 100 events in 27 countries.