Minister Creed marks the official opening of the Bord Bia South East Asia Regional Office
Minister for Agriculture, Food and the Marine Micheal Creed, TD, on Saturday (10th September) hosted a special event to showcase Irish food to mark the official opening of the Bord Bia (Irish Food Board) South East Asia Regional Office based in the Embassy of Ireland Singapore.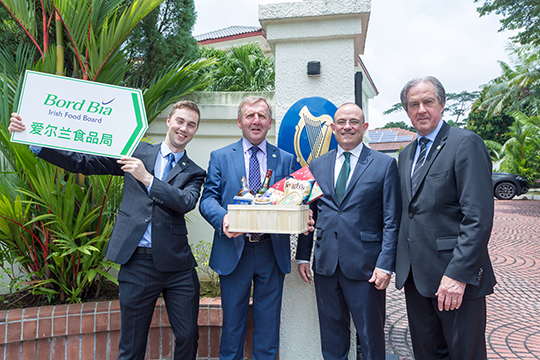 The opening of the Bord Bia office represents an important strengthening of Ireland's presence in Asia, in recognition of the growing demand and opportunities for Irish agri-food exports in the region.
The very best of Irish food was on display including beef, pork, duck, lamb, salmon, cheese and yoghurts to a hand-picked audience of influential food industry representatives from Singapore.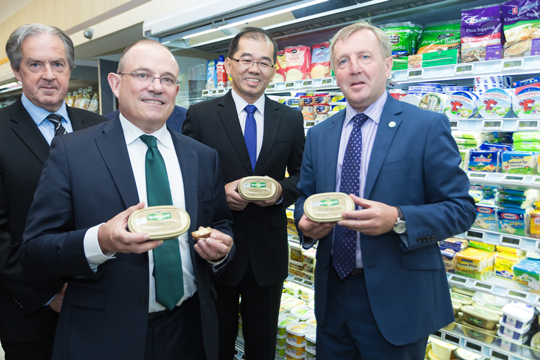 From here Bord Bia will have its finger on the pulse of the Asian economy and the office will be the launch-pad for Irish food and drink exporters to explore new opportunities in the region. It is hoped that the investment will pay dividends in the coming years as Bord Bia builds new contacts, gathers market insight and assists companies find new customers.
The opening of our new office in Singapore represents the agri-food industry's ambition for the South-East Asia market. With a growing economy and a steadily-increasing population that currently stands at 600 million, the region offers huge growth potential at a time when Ireland's food and drink industry drives forward to realise its ambition of increasing exports by 85%.
Exports to Singapore itself have been growing steadily since 2010; from €21 million then to almost €33 million in 2014. While growth was dominated by dairy, beverages and pigmeat, the range of products extends to prepared foods, seafood and sheepmeat.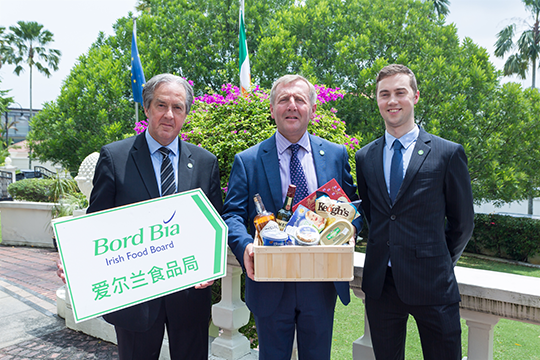 The Bord Bia office in Singapore will be led by Ciarán Gallagher.
The Minister's other engagements included the launch of Glenisk Yoghurt during his visit to an NTUC Fairprice outlet, Singapore's largest retailer; and a meeting Edmond Scanlon, CEO, of the Kerry Asia Pacific Group, before touring their Asia Pacific Technology and Innovation Centre. Minister Creed and the Irish delegation also visited Tung Lok restaurant that uses Irish sourced Silver Hill Duck and other produce.
Minister Creed also met with Senior Minister of State at the Ministry of National Development, Desmond Lee.