Minister Michael Noonan visit to Singapore
As part of the St. Patrick's Day "Promote Ireland" 2017 programme, Minister for Finance, Michael Noonan visited Singapore from 16th – 19th March.
The Minister's visit covered three broad areas: St Patrick's Day events and engagement with the Irish community, economic promotion, and official contacts with the Singaporean administration.
The main areas of focus across all engagements were: Ireland's economic recovery, Ireland's perspective on Brexit, our support for an open global trading system and our interest in increasing bilateral and regional trade.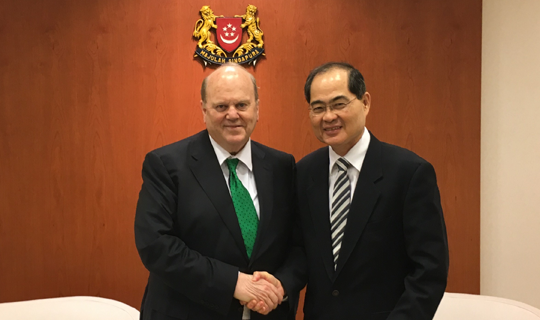 Minister Noonan met with the Managing Director of the Monetary Authority of Singapore, Ravi Menon and also the Minister for Trade and Industry, Lim Hng Kiang.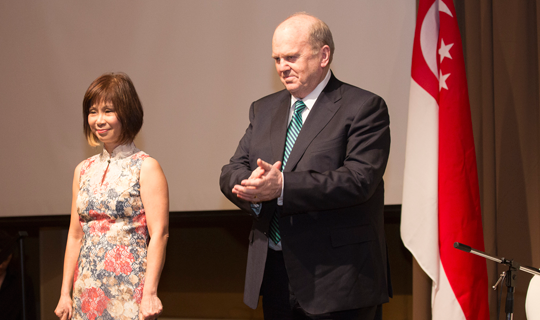 The Minister was guest of honour at the Embassy's St Patrick's Day reception where the Singapore Government was represented by Dr Amy Khor, Senior Minister of State at the Ministry of Environment and Water Resource and at the Ministry of Health.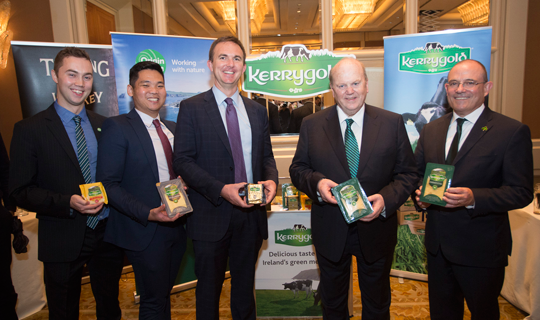 The reception showcased the very best of Irish food and beverage, music, dance, and culture. During the event, Minister Noonan launched the Ornua range of Kerrygold cheese and butter now available in Singapore.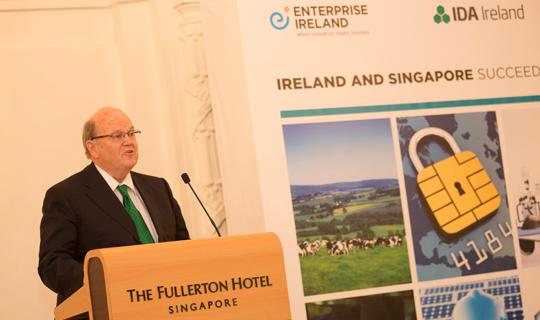 Minister Noonan was the key-note speaker at a business lunch organised by the Embassy, Enterprise Ireland, and IDA Ireland.
The Minister joined members of the Irish community in Singapore at the St Patrick's Society Ball and also met with the board of the Irish Chamber of Commerce.