Literarna večerja – Literary dinner
18.3.2016
Druga violina, Stari trg 21, Ljubljana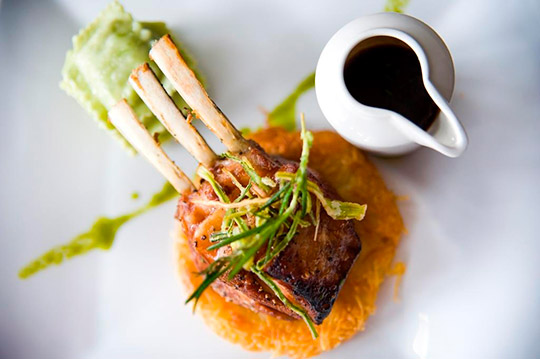 Dogodek bo združil dve stvari, ki sta zelo pomembni za Irce – hrana in literatura. S posebnim degustacijskim menijem vam želimo predstaviti najboljše, kar nudi Irska obenem pa bomo goste povabili, da s seboj prinesejo svojo najljubšo irsko poezijo in jo ob večerji preberejo ostalim zbranim.
Druga violina, ki se nahaja v starem mestnem jedru, je družbeno odgovorno podjetje, ki nudi zaposlitev osebam s posebnimi potrebami. Vključena v projekt "Zgodbe naše Ljubljane" je del mreže podjetij, katerih skupni cilj je socialna odgovornost.
---
This event aims to combine two things that are very important for Irish people – food and literature! Showcasing the best of Irish food with a special tasting menu, we will be inviting guests to bring along their favourite Irish poetry to read between the courses of the meal.
Located in the old town, Druga Violina is a social enterprise that offers employment to people with special needs. It is part of the "Follow Social Ljubljana" project – a network of innovative businesses which place the shared common goal of social responsibility at the heart of their activities.