Aviation Trade Fair
Ambassador Cooney took part in a major aviation trade fair (MRO Europe) in support of the efforts of Enterprise Ireland to promote the services of a number of key Irish aviation suppliers to Spanish and international customers.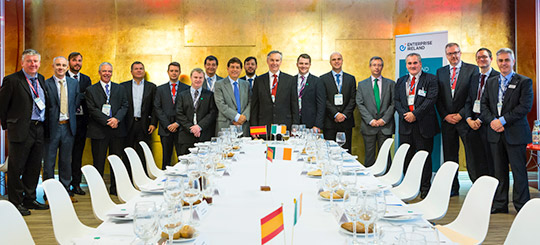 The event saw the Ambassador host a luncheon and reception to connect the 7 Irish companies with a number of major players in the aviation maintenance, repair and overhaul sector in Spain including Iberia Maintenance, Indra, Inaer and ITP. The Ambassador took the opportunity to underline the strength of the civil and commercial aviation sector in Ireland and highlight the fact that a number of Irish companies offer exciting and innovative services in the sector, which currently employs over 2500 people in Ireland.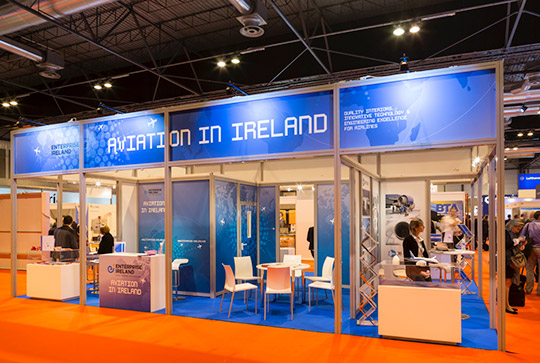 In addition to MRO services, the Enterprise Ireland aviation cluster of companies offers a complete 'one stop shop' capability solution for airline & MRO players, including technical and engineering services, aircraft interiors, airline technology, training and human resources. Key players such as Dublin Aerospace, Eirtech Aviation and Shannon Aerospace continue to be joined by many newer companies offering additional services, including inventory management, equipment maintenance and component overhaul.