Bloomsday 2014 in Spain
The Embassy is delighted to bring you news about the following celebrations around Spain for Bloomsday 2014.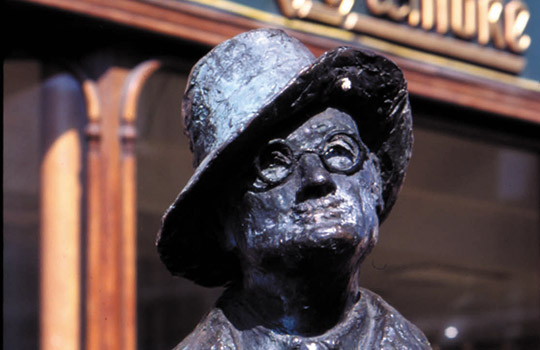 An informal Bloomsday gathering takes place in the James Joyce Pub in Madrid on Monday, 16 June at 1.00pm.
The evening of Monday, 16 June, also sees Bloomsday celebrations taking place in Librería El Tranvía in Madrid.
In Bilbao, Laguncara welcomes visitors to the 2014 CARA Bloosmday Fiesta, taking place from 11.15am on Sunday, 15 June
For early risers in Fuengirola, the Bloomsday Bathe on the Beach takes place on Sunday morning,.15 June from 7.45am.
Finally, A Taste of Ulysses, takes place at the Librería Cálamo in Zaragoza on Monday 16 June at 8pm. Read more information on this event here.