12th Annual Cáceres Fleadh, 30 October – 1 November
Ambassador Cooney was delighted to attend the 12th Annual Cáceres Irish Fleadh which continues to grow from strength to strength.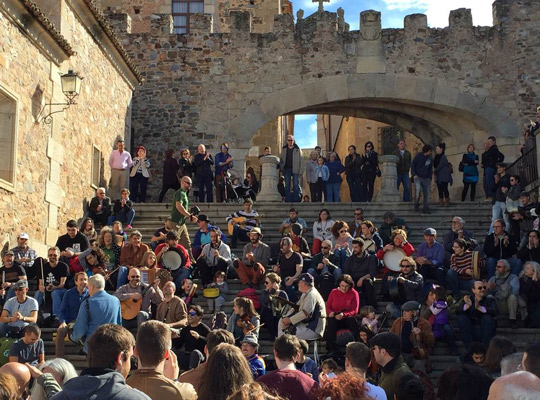 This year the level was set very high, with groups like Sherish, Doquier and Danú headlining the programme. Over 200 musicians from all over came to liven up the city, and it is estimated that over the weekend about 3,000 people enjoyed the entertainment. The workshops were very well attended, the children had great fun and the evening sessions in the bars were packed to the gills.
The Embassy is very grateful to Fernanda Valdés for her stoic work on the Fleadh and also to the local authorities for their continued support year after year.
For a taste of the craic that was had, please see a video of the closing session on Sunday 1 November;