Ambassador Cooney opens major R&D centre at Irish dairy plant
Ambassador Cooney was delighted to attend the opening by Ornua, one of Ireland's leading dairy co-operatives of a major new research and development facility in the Spanish town of Ávila.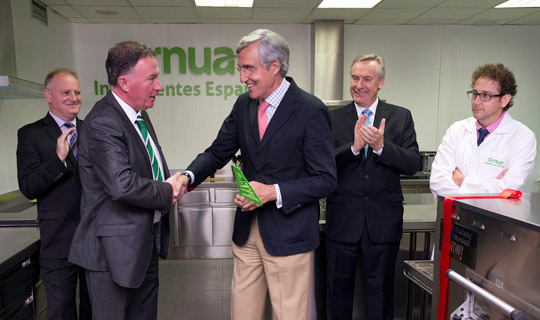 The new centre will assist the co-operative to develop new product lines and formats and to significantly increase the size and scale of its operations in southern Europe. Ornua, previously known as the Irish Dairy Board, also sells popular Irish butter and cheese products in Spain under the Kerrygold brand.