SIBN St Patrick's Day Charity Gala Ball
The upcoming SIBN St. Patrick's Day Charity Gala Ball will take place in the Westin Palace Hotel, Madrid, on Friday 18 March. The proceeds from the Ball will go towards ASWE (Asociación Sindrome Williams España) and WSAI (Williams Syndrome Association Ireland) and will be used to fund an international summer camp for young Spanish and Irish people with Williams Syndrome.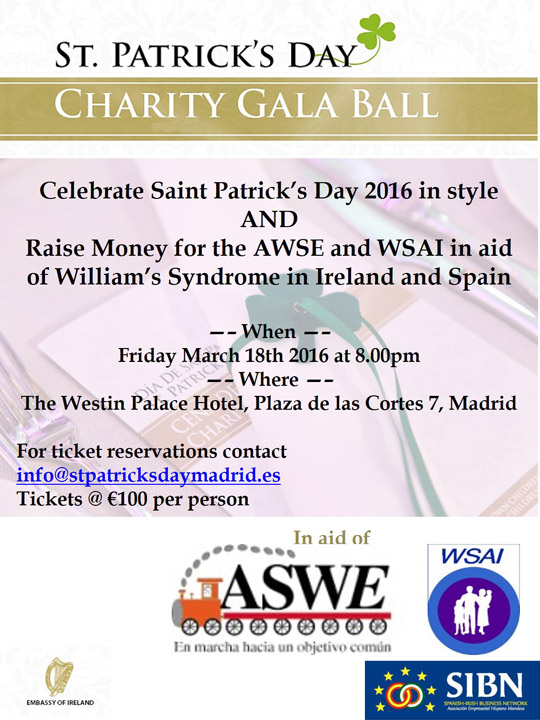 The evening will begin with a cocktail reception followed by a wonderful 3 course meal in the hotel's beautiful lounges. There will be live music, a raffle with fantastic prizes and dancing to bring the celebrations into the wee hours of the morning.
If you are interested in reserving your tickets or a table please send an email to info@stpatricksdaymadrid.es. The price of the ticket is €100 per person.
If you cannot make the Ball but would like to make a donation or collaborate in any way to support the charity, please contact us on info@stpatricksdaymadrid.es.