Opportunities to Study in Ireland
Why study in Ireland
Irish universities are in the top 1% of research institutions in the world in terms of research impact in 19 fields, spanning natural sciences, social sciences and the humanities. This creates a unique opportunity for you at undergraduate and postgraduate level to join research programmes that are driving innovation and changing lives worldwide.
Ireland is also where some of the world's biggest and best companies have located key strategic research facilities. And in Ireland, you'll find a unique ecosystem that sees academic researchers working hand-in-hand with small home-grown and start-up companies in partnership with some of the most powerful multinationals on the planet through a programme for shared research projects developed by Enterprise Ireland and IDA Ireland.
The Irish Government invests over 782 million annually in research in Ireland's higher education institutions. The impact of this funding is that Ireland's higher education institutions now lead the world in an increasing number of fields.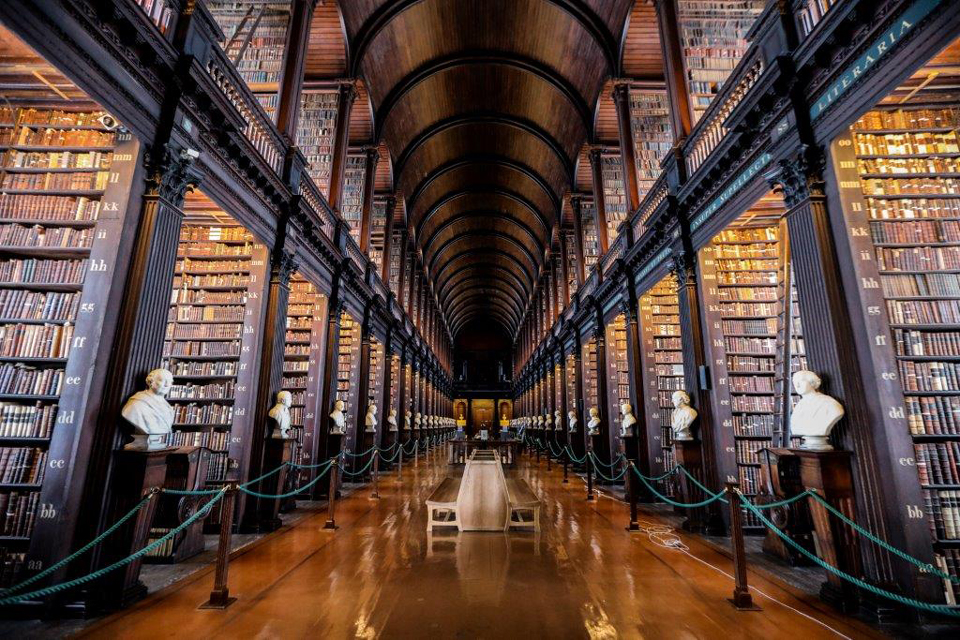 Trinity Library Long Room © Phil Behan / DFAT.
Irish Aid Fellowship Programme
The Embassy funds a number of scholarships through the Irish Aid Fellowship Training programme. The Programme enables Tanzanian citizens to study in Ireland. The programme presents a unique opportunity to study in an international setting and benefit from the research facilities provided by Irish Universities and Institutes of Technology which rank among some of the top education and learning centres in the world.
Irish Aid Fellowships aim to support capacity strengthening for the attainment of long-term development goals through enhancing the skills and capacities of key individuals, generally drawn from the public services and NGO sectors. Operating for over 40 years, Irish Aid Fellowships have supported more than 2,000 successful awardees who have been committed to putting their acquired knowledge and skills into practice for the benefit of the wider community. Please note that application for the Irish Aid Fellowship Training Programme in Tanzania is NOT by invitation, it is an open call.
Fellowships are awarded for full-time study at Masters Level, with a focus on courses that are relevant to Irish Aid's development objectives. On completion, Fellowship recipients commit to resume work and put their acquired skills into good use for the benefit of their home countries.
See more information on Ireland's development cooperation programme in Tanzania.
To be eligible, applicants must:
be a Tanzanian citizen
be resident in Tanzania.
have achieved the necessary academic standard to be accepted onto a Master's degree course in a higher education institution in Ireland.
have an IELTS English language qualification of 6.5 or higher
be able to demonstrate a strong commitment to the development of their home country.
be applying to commence a new qualification and not be seeking funding for a course they have already commenced or which will begin before fellowship awards have been notified.
be able to take up the Fellowship in the academic year they have applied for.
provide a letter of reference from their employer or other referee.
Completed applications should be submitted to the Embassy before the specified deadline.
Please note that Irish Aid is not in a position to secure University places as this is a process that must be undertaken by applicants.
The final number of Irish Aid Fellowships awarded will depend on the calibre of the candidates/applications received and the demand for places from other countries where Irish Aid offers this Fellowship Programme.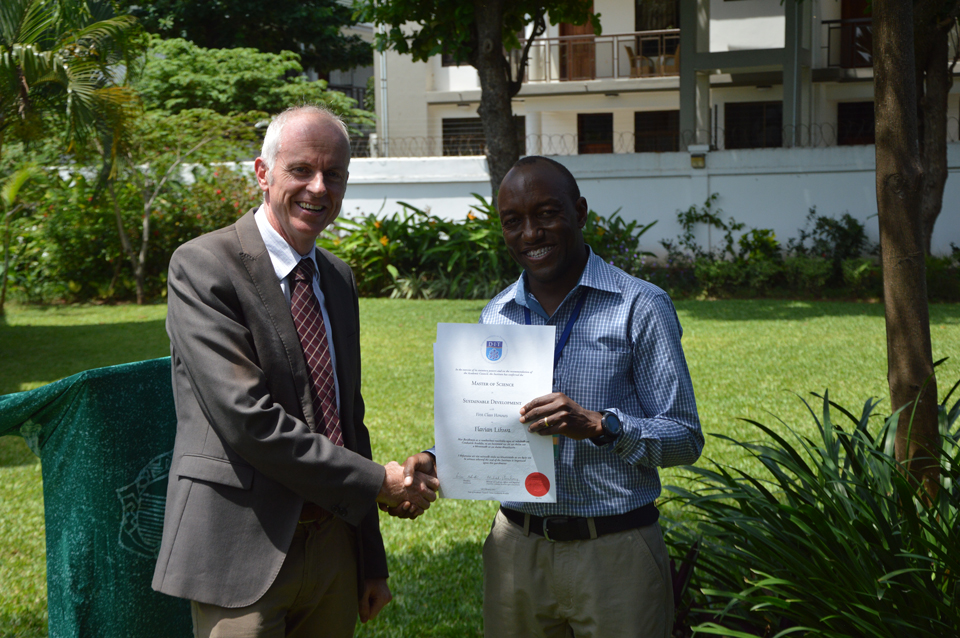 Study courses
See a full list of courses available under the programme in 2019.
Additional course information and a list of universities with website details is available at the official website of the Programme.
How to Apply:
The call for applications for study in 2019 is now closed. A new call for applications for study in 2020 will launch later in 2019.
Government of Ireland – International Education Scholarship
Government of Ireland International Education Scholarships are awarded to high calibre students from non-EU/ European Economic Area countries seeking to study full-time in Ireland for a period of one year. The scholarship provides an individual stipend of €10,000 and full fee waiver to 60 beneficiaries for one full year study on a Bachelor, Master or PhD programme.