Irish Film Festival 2019 - Bangkok
News
04 September 2019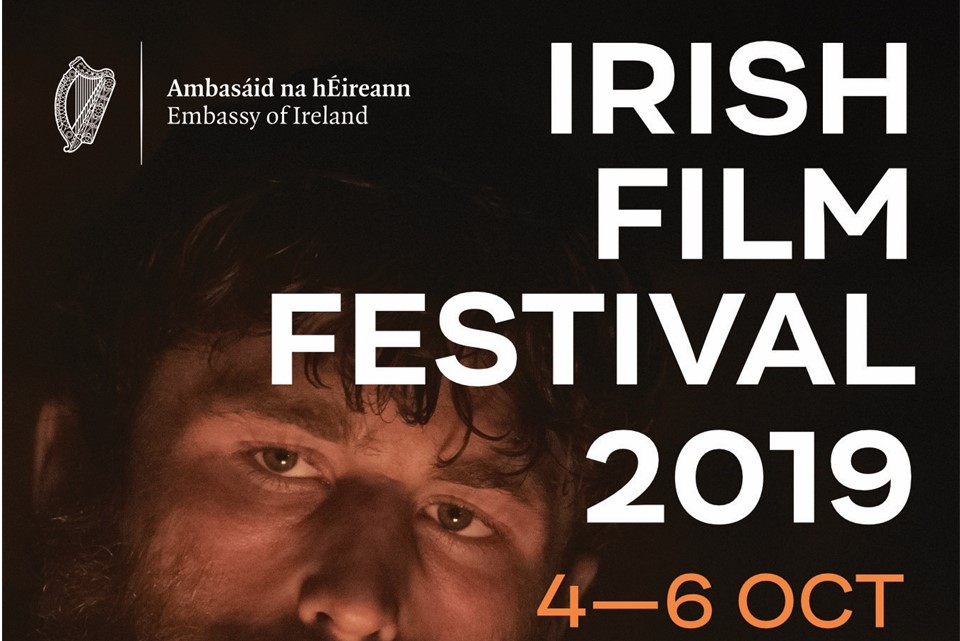 Irish Film Festival 2019
The 2019 Irish Film Festival will take place in Bangkok from 04-06 October. Hosted by the Embassy of Ireland, it is the third year of the festival and will be held at the Bangkok Screening Room in Sala Daeng.
Ambassador of Ireland to Thailand, His Excellency Tony Cotter said:
"The Embassy is delighted to host and present the 2019 Irish Film Festival in Bangkok. Following on from the success of the previous two festivals we have more diverse and exciting Irish films to showcase this year."
He continued:
"This year we are delighted to show the Oscar nominated film 'Brooklyn', which brings to life the Irish-American emigrant experience in this beautifully crafted, exceptionally moving adaptation of Colm Tóibín's much admired novel. We are also thrilled to be able to show the dark gritty drama depicting one of the darkest time in Irish history 'Black 47' set during the Irish Famine."
The Ambassador added:
"For the first time the Irish Film Festival in Bangkok will feature a series of short films highlighting the quality of LGBT film and filmmaking talent within Ireland entitled 'GAZE on Tour 2018'. The festival also features a documentary entitled 'Making the Grade', which explores the heart-warming and life-affirming tales of students and their beloved piano teachers from across Ireland. This year's festival is truly diverse and offers something for all audience members".
Tickets are further scheduling information can be found at http://bkksr.com/movies/irish-film-festival-2019
Irish Film Festival 2019 Schedule
Friday 4 October
Black '47 20:30
Saturday 5 October
Making the Grade 15:00
Black '47 17:00
Brooklyn 19:00
Sunday 6 October
GAZE on Tour 2018 15:00
Black '47 17:00
Brooklyn 19:00
BROOKLYN
2015, 111 MINS, JOHN CROWLY, DRAMA/ROMANCE
Adapted from Colm Tóibín's best-selling novel with a script by Nick Hornby, Brooklyn tells the profoundly moving story of Eilis Lacey (Saoirse Ronan), a young Irish immigrant navigating her way through 1950s Brooklyn. Lured by the promise of America, Eilis departs Ireland for New York City. Her initial homesickness quickly diminishes as a fresh romance sweeps her off her feet. But soon her new vivacity is disrupted by her past, and Eilis must choose between two countries and the lives that exist within.
BLACK 47
2018, 99 MINS, LANCE DALY, DRAMA
It's 1847 and Ireland is in the grip of the Great Famine that has ravaged the country for two long years. Feeney, a hardened Irish Ranger who has been fighting for the British Army abroad, abandons his post to return home and re-unite with his estranged family.
He's seen more than his share of horrors but nothing prepares him for the famine's hopeless destruction of his homeland. He discovers his mother starved to death and his brother hanged by the brutal hand of the English. With little else to live for, he sets on a destructive path to avenge his family, systematically working his way up the political and social hierarchy of 19th Century Ireland.

Hannah, an ageing British soldier and famed tracker of deserters, is sent to stop Feeney before he can further stoke the fires of revolution. But Hannah and Feeney are old army comrades with a mutual respect forged by their times fighting together. Personal bonds and shifting allegiances cause both men to question their motives, as they are tested to the limit by the hellish landscape of "the Great Hunger".
MAKING THE GRADE
2017, 82 MINS, KEN WARDROP, DOCUMENTARY

In Ireland piano lessons are generally leading towards one goal, to pass an exam. One of the piano examination systems is governed by the Royal Irish Academy of Music. Founded in 1848 it is Ireland's oldest musical institution and prides itself on maintaining the highest standards of performance and appreciation of music.
For those of us who haven't experienced the piano exam it appears to be the keyboard equivalent of the driving test. However these tests are genuinely regarded as useful milestones in a musician's development of both technical and musical skills.
The narrative of Making the Grade weaves sequentially through the standards of our piano student, through all eight grades and including some students who learn outside of the examination curriculum. At the heart of each story is the piano lesson. It is a springboard to investigate how this art form touches the lives of the ordinary person. It will provide us with the humour, wisdom and honesty to enrich our musical journey.
Each character is introduced separately. We have an opportunity to explore their worlds and hear their story. We meet the teacher that is inspiring their journey and the other people in their musical story.


GAZE ON TOUR 2018

The GAZE 2018 Irish shorts programme reaffirms the quality of LGBT film and filmmaking talent within Ireland, as well as the standard of work being produced internationally by Irish creators. The sheer scope in the exploration in themes, concepts and artistic approaches is proof that queer Irish film has come of age. This curated programme reflects the diverse spectrum of voices, the wide-eyed fantasies and the distinct experiences of the Irish LGBT community.