EU Open House, 14 May 2016
The 10th annual European Union Embassies' Open House took place on May 14, 2016 in Washington, DC, and saw all embassies of the EU member nations and the EU delegation open to the public.
For EU Open House, the Embassy of Ireland welcomed over 4,500 people throughout the day, all eager to learn more about Ireland and experience some of the best of Irish culture.
Those queuing outdoors were treated to performances from local Irish dancing schools and traditional musicians while players from Washington Irish Rugby ran drills.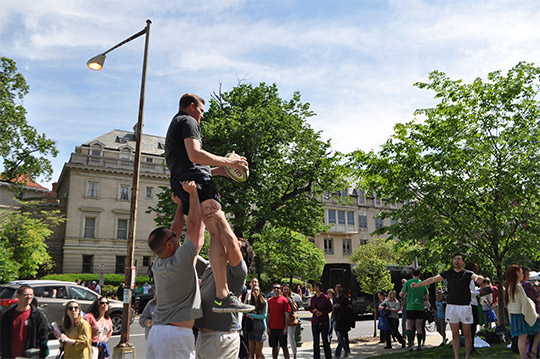 Inside, visitors had the opportunity to learn a cupla focal, explore the Irish arts in the Washington area, discover hurling, camogie and Gaelic football, explore different Irish networking organizations, and enjoy Kerrygold cheeses and butter with brown bread.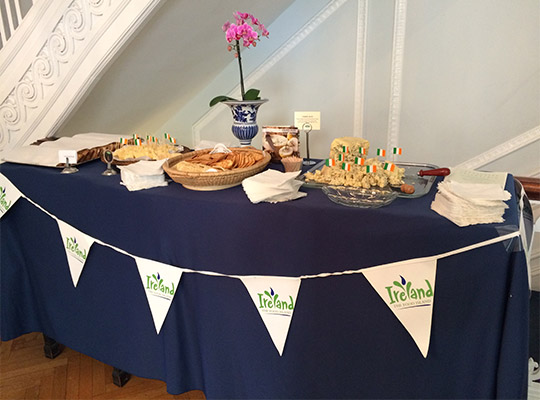 The Ambassador, Anne Anderson and all Embassy staff would like to thank our many partner organizations and sponsors who participated in this year's EU Open House. The thousands who passed through were amazed with the entertainment and left more enlightened on Irish culture in and around Washington and beyond.