Ireland participates in Kids Euro Festival, November 2016
The Embassy hosts Irish storytelling and story writing events as part of the Kids Euro Festival.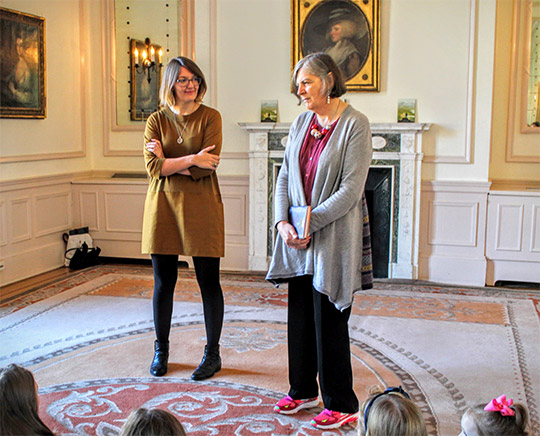 The Embassy of Ireland was delighted to take part in the ninth annual kids Euro Festival organized by the EU Delegation to the United States. Kids Euro Festival is a two-week long celebration of European arts and culture that allows children in Washington DC to take a tour of Europe without ever boarding a plane!
On November 5th, the Embassy hosted an Irish storytelling and story-writing event with Grainne Clear and Siobhán Parkinson of Little Island Books, an independent Irish publishing company in Dublin. The event encouraged children to explore the bounds of Irish folklore and take a wonderful trip into the imagination in the traditional Irish way.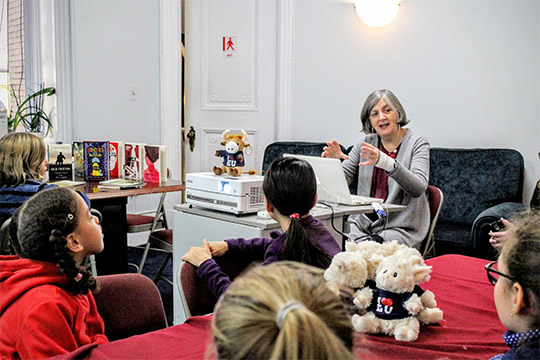 The children gathered in the conference room holding on to their Sofia and Bruno, "I ♥ the EU" teddy bears, as Grainne Clear began with a brief explanation of the ancient oral tradition among the old tribes in Ireland, followed by her animated renditions of old Irish folklore.
Among the stories she recounted were the legend Cú Chulainn, a popular Irish mythological hero, and the little-known tale of how St. Patrick brought table manners to Ireland. Her stories had children and adults alike fully captivated on an early Saturday morning.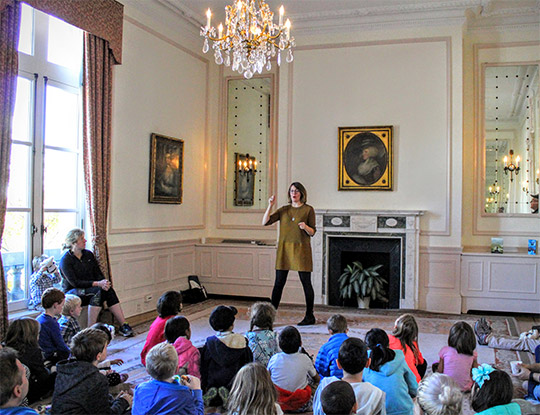 Siobhán Parkinson, who has written more than twenty-five books for children and young adults, is Ireland's first Children's Laureate and frequently hosts workshops for writing in schools and libraries around the world. Siobhán worked with the children to write a collaborative story in the Embassy's library. She explained all the bits and pieces that come together to form a good story, and encouraged the kids to come up with their own characters and storylines.
We were so luck to welcome Grainne and Siobhán to the Embassy!