Visit to Tennessee by Ambassador Anderson, 27-28 January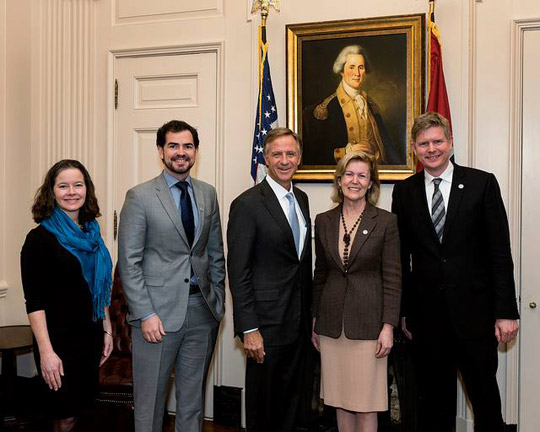 Ambassador Anne Anderson's recent two-day visit to Nashville highlighted the cultural, historical and tourism ties between Ireland and Tennessee, and explored means of further developing our economic collaboration.
The programme began at the Tennessee State Capitol, where Ambassador Anderson and Governor Bill Haslam met to discuss economic opportunities and the historical connection between Ireland and Tennessee. The Ambassador also met with Mayor Megan Berry, where they discussed the hugely successful Music City Irish Fest.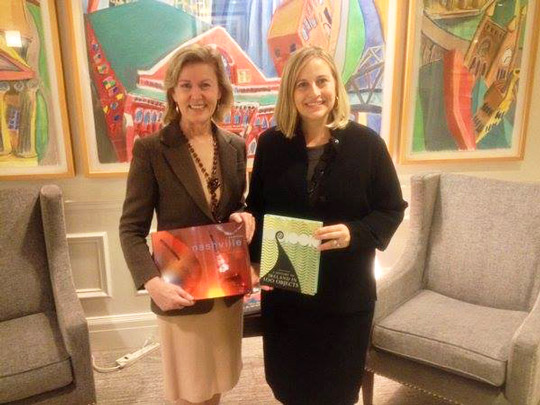 Ambassador Anderson was warmly received by the International Business Council and Tennessee World Affairs Council. In a lunchtime address entitled, 'A Changing Ireland in a Changing Europe,'she provided insights into Ireland's special strengths and the challenges facing the European Union.
Building business ties was the focus a breakfast hosted for the Ambassador, Enterprise Ireland and IDA Ireland by Nashville Healthcare Council. This charted valuable new connections between the dynamic health care sectors in Ireland and Tennessee.
The legacy of one of Ireland's early migrants to Tennessee was emphasised in the Ambassador's visit to the Hermitage – the stately home of President Andrew Jackson. As the seventh President of the United States, Jackson was the first Irish-American Commander-in-Chief. His parents arrived from Antrim just before his birth.
Before returning to Washington, Ambassador Anderson was delighted to attend a reception with members of Tennessee's Irish community and friends of Ireland. There she spoke of Ireland's ties to the State, and enjoyed an inspiring performance by the Willis Clan.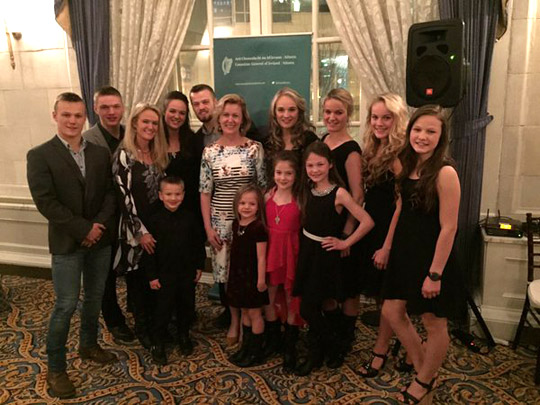 The Ambassador and Consul General Shane Stephens would like to thank everyone who helped ensure such a successful visit. In particular, they wish to convey their appreciation to the people of Tennessee for their kind hospitality, and to Mícheál Smith, Head of IDA Atlanta, and Catie Riordan of EI Boston for helping to make the visit so productive.