Visit by Minister Donohoe to Washington DC & NYC
From 13 - 16 November, the Minister for Finance, Public Expenditure, and Reform Paschal Donohoe TD travelled to Washington DC and New York City to discuss tax, trade, and the importance of the Irish-US relationship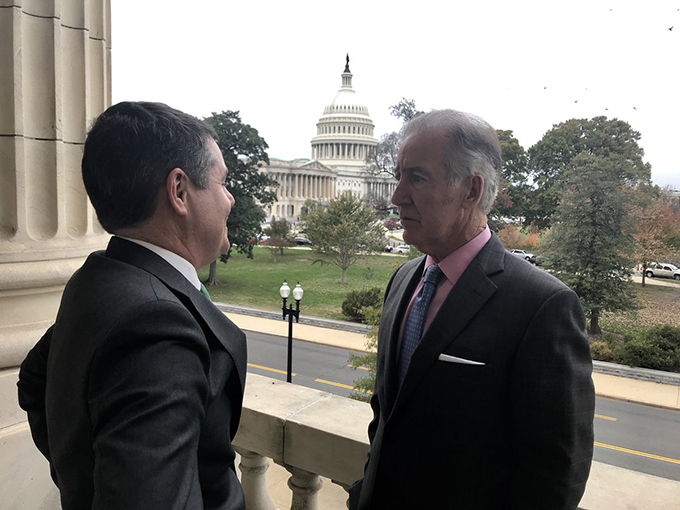 In Washington DC, Minister Donohoe met with key members of the US Administration as well as a number of legislators on Capitol Hill to discuss a wide range of issues including our strong bilateral economic relationship, EU –US relations, and international tax issues. The Minister also had a series of meetings at the World Bank and IMF.
A key objective of the visit was to engage with the US Administration and with both sides of Congress on issues such as international trade, the importance of a global approach to tax and the challenge of Brexit. Over the course of the visit, the Minister also highlighted Ireland's commitment to the implementation of all the OECD measures necessary to ensure that Ireland's tax code meets the highest international standards.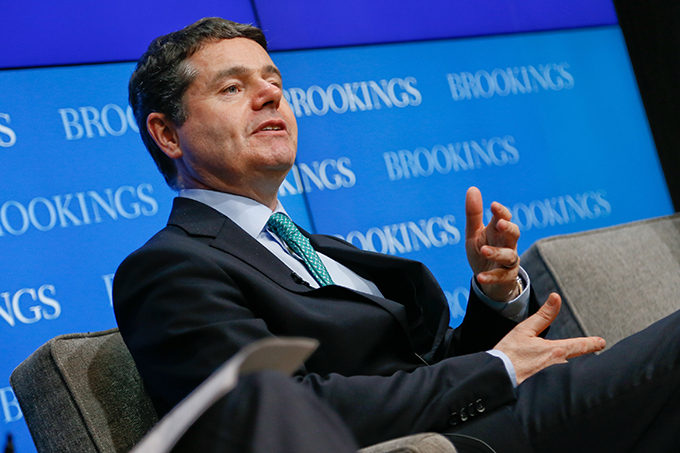 Minister Donohoe also delivered a keynote speech at the Brookings Institution on the challenges of Brexit for Ireland and the EU where he outlined the mutually beneficial trade relationship that Ireland and America share and reiterated our determination to foster and enhance that relationship for the benefit of both economies. On Brexit, the Minister said: "It is easy to understand Brexit as a reaction to an ever changing and complex world but the world will continue to change and our role as Government and leaders is to ensure that whatever the challenges, we are ready to meet and overcome them."
While in Washington DC, the Minister also attended and addressed the launch of the "Atlas of the Revolution", along with Ambassador Mulhall, President of UCC Patrick O'Shea and others. The atlas is a wonderful compendium of a very important part of our history.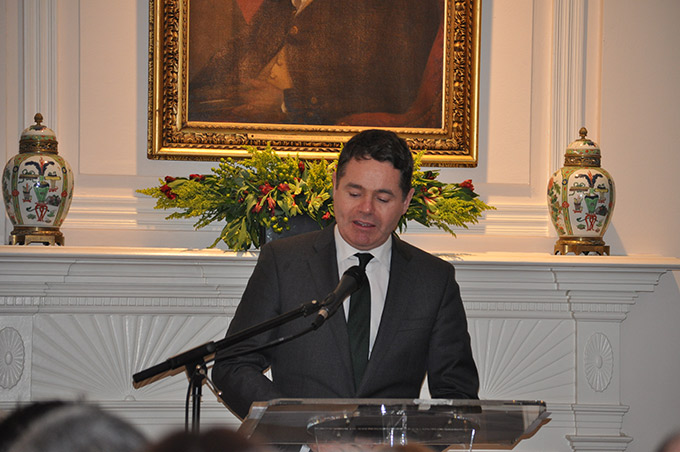 In New York, the Minister was interviewed by Bloomberg and met with the New York Times Editorial Board. He also had a series of productive meetings with a number of current and potential investors in Ireland.