Ireland-Palestine Scholarship Programme
The Ireland-Palestine Scholarship Programme (IPSP), launched in 2019, is part of Ireland's programme of assistance for Palestine, which supports the search for a lasting and just political solution to the Israeli-Palestinian conflict. This programme reflects Ireland's longstanding commitment to the development of a viable, sovereign Palestinian state, as part of a two-state solution. Development of the education sector in Palestine has been a long-standing focus area for Ireland in Palestine. The IPSP aims to further broaden Ireland's support for educational opportunities available to Palestinians.
The Programme provides opportunities for candidates to choose from a wide variety of courses at higher education institutions in Ireland, enabling successful applicants to expand their knowledge base and make important contributions to the workforce upon their return to Palestine. The scholarship covers tuition fees, flights, accommodation and living expenses for one-year Master's-level programmes.
Applications open in autumn each year. The opening of applications will be announced on our website and social media channels.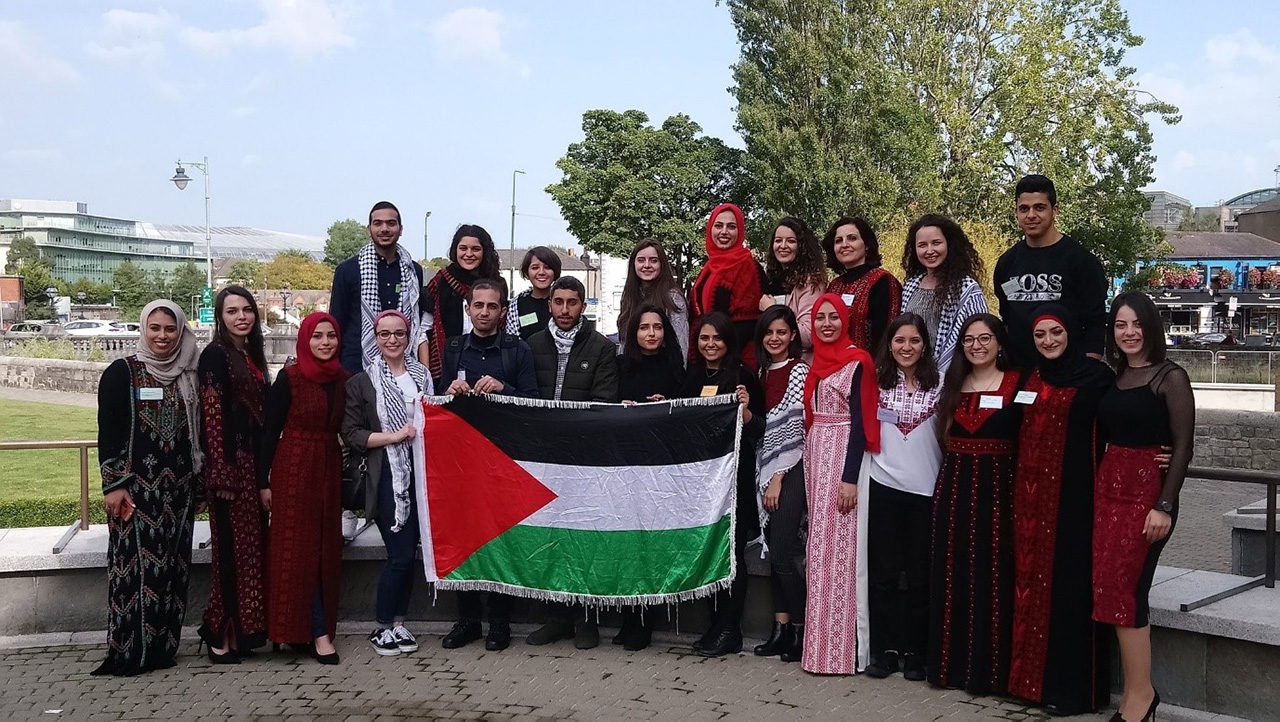 Recipients of the Ireland-Palestine Scholarship Programme on arrival in Ireland in September 2019. Copyright ICOS.
The 2020/2021 eligibility criteria were as follows:
In order to be eligible for the IPSP, candidates must:
be a Palestinian currently resident in the occupied Palestinian territory, holding a Palestinian or Jerusalem ID;
have identified and selected three relevant courses from the Ireland-Palestine Scholarship Programme Directory of Eligible Postgraduate Courses which will be made available each year once applications are opened;
hold a Bachelor's level qualification from an accredited institution with a minimum grade point average of 75% or 2.67 (or equivalent standard);
have achieved the necessary academic standard to be accepted onto their chosen Master's degree course in a higher education institution in Ireland
be applying to commence a new qualification and not be seeking funding for a course they have already commenced or which will begin before scholarship awards have been notified;
not already hold a qualification at Master's degree level or higher;
be able to take up the scholarship in the academic year;
submit with their application a valid English language proficiency score report with a minimum score of 6.5 on IELTS, or 550 on Institutional Testing Program (ITP), or 80 on Internet-based TOEFL (iBT).
Please note that:

Prior professional working experience is not required;
Female applicants are strongly encouraged to apply.
Applicants must check our social media platforms and updated application documents each year for more updated information on eligibility requirements as they are subject to change