Newsletter
Subscribe below using our quick and easy form to receive the monthly Global Irish newsletter.
The newsletter is a great resource to hear about news and developments that are relevant to the Global Irish everywhere. We are constantly developing our content and want to deliver interesting articles that cater for all Irish diaspora communities.
To hear more and to stay in touch you can also follow us on Twitter through @GlobalIrish.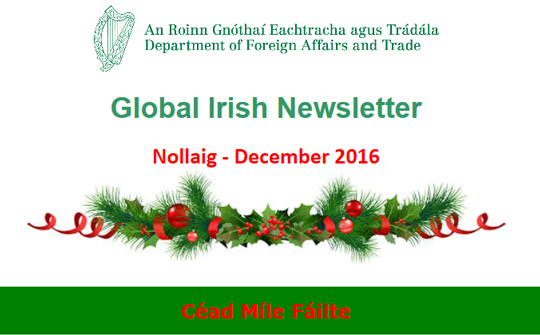 ‌