Níl an leagan Gaeilge ar fáil go fóill, más maith leat an leagan Béarla a léamh féach thíos.
Returning Emigrants are Back for Business
News
04 July 2019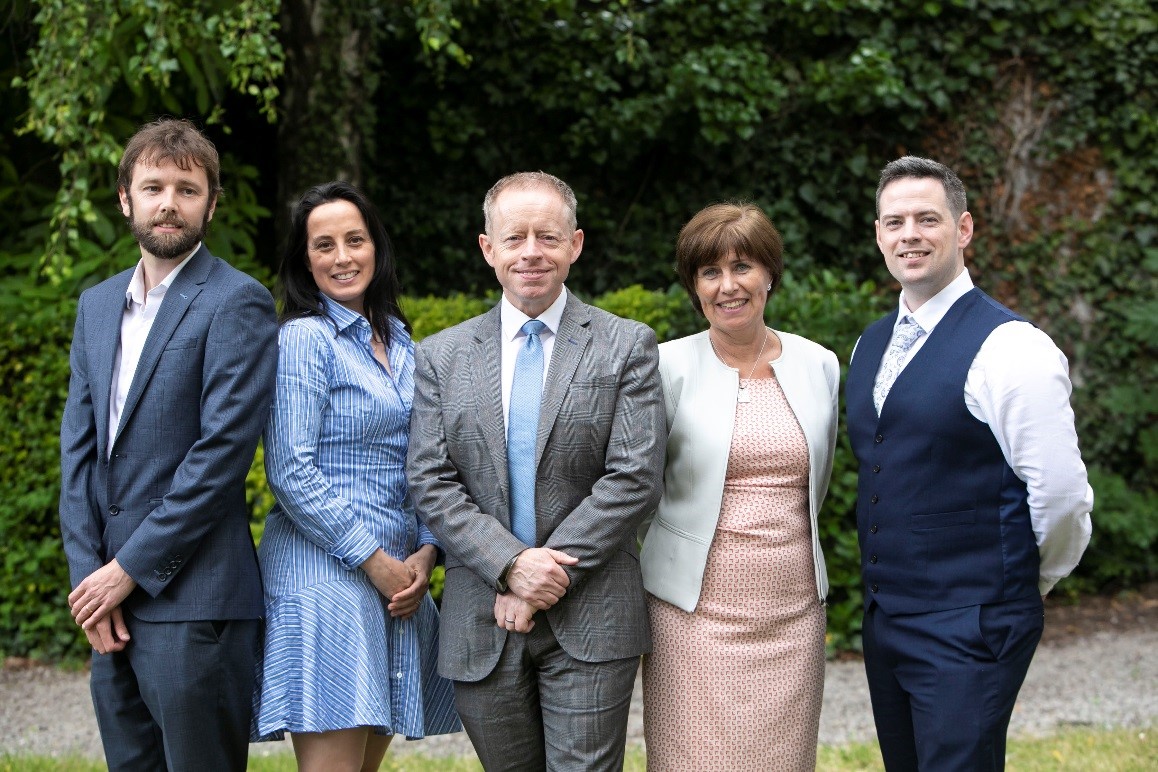 Ciarán Cannon TD, Minister of State for the Diaspora and International Development, is pictured with Eoin McGloughlin (Memfies), Maeve Staunton Henderson (Staunton Henderson Architecture and Interior Design) Ann Derwin (DFAT), Kevin Finn (KF Physio)
Back for Business — the initiative to support entrepreneurial activity among emigrants returning to live in Ireland — is celebrating the successful conclusion of the programme's second cycle. 38 returning entrepreneurs completed the cycle, benefitting from mutual networking and from mentoring by some of Ireland's most successful businesspeople.
Supported by the Department of Foreign Affairs and Trade, Back for Business is aimed at addressing the challenges faced by all early stage entrepreneurs, with a particular focus on the additional challenges faced by those who have been living outside the country for some time. Launched in October 2017, the programme has now supported 76 entrepreneurs in building their businesses in Ireland.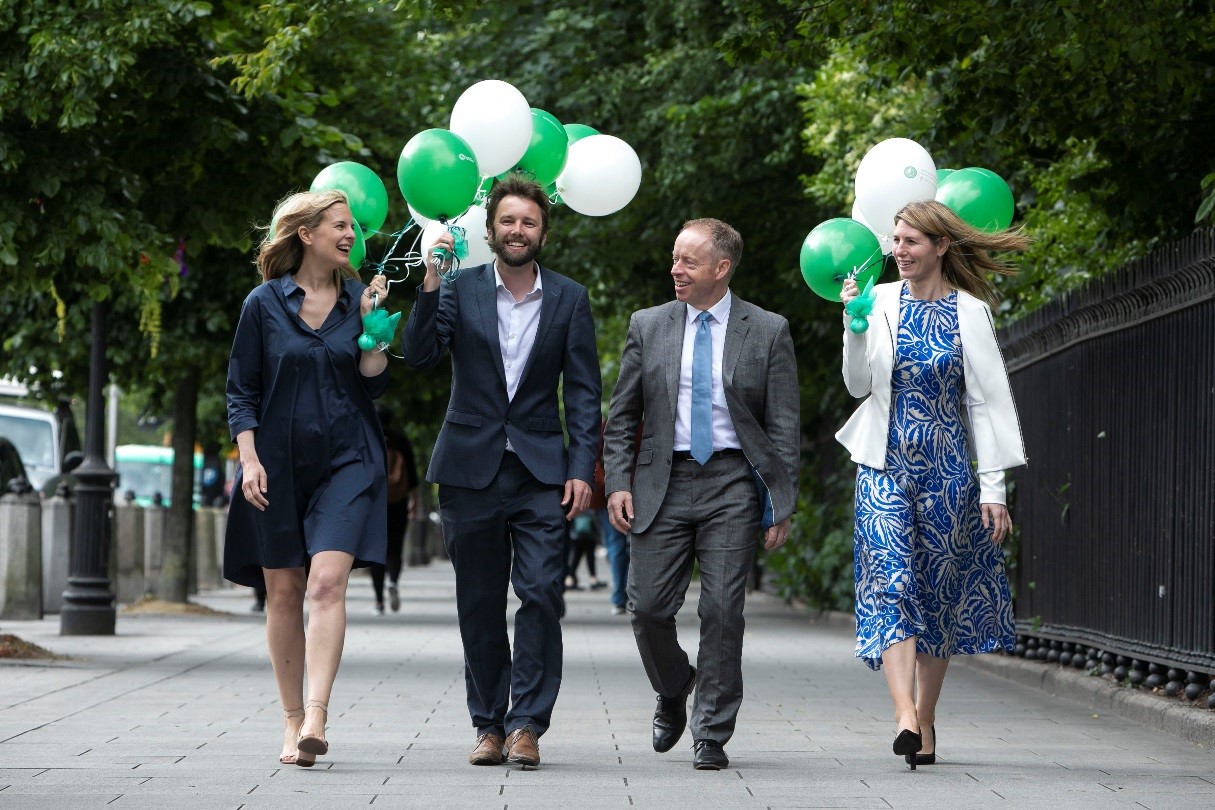 Ciarán Cannon TD, Minister of State for the Diaspora and International Development, is pictured with Julie Currid (Initiafy), Eoin McGloughlin (Memfies) and Teresa Roche (Kylemore Farmhouse Cheese)