Ireland celebrates diaspora with special postage stamps
News
27 February 2020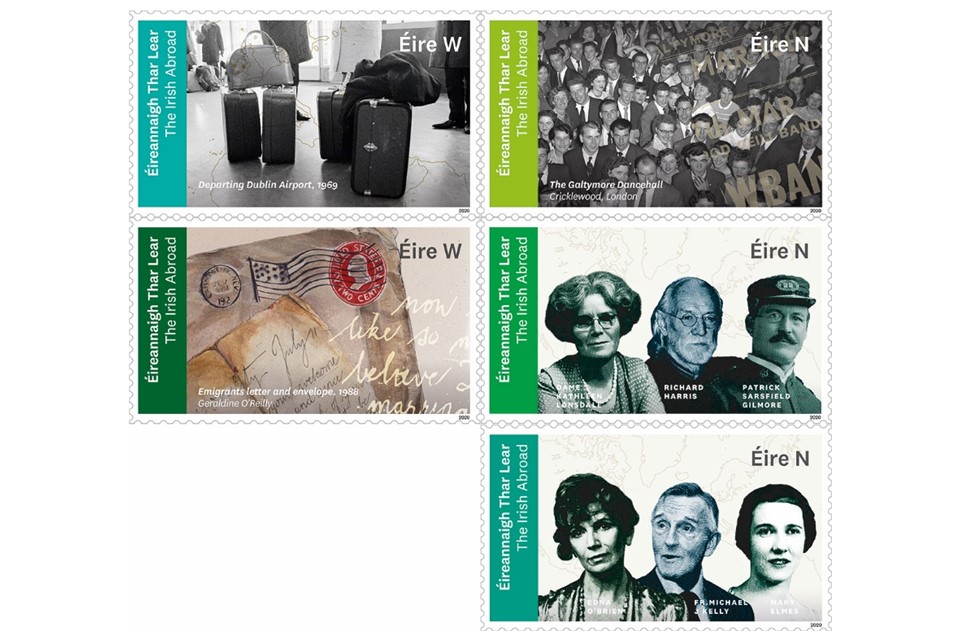 An Post, Ireland's national postal service, has today launched a special series of five stamps celebrating the Irish abroad and commemorating the Irish emigration experience. The stamps depict scenes from the history of Irish emigration as well as individual Irish people who have lived extraordinary lives overseas.
Marking the introduction of these special edition stamps, Ciarán Cannon T.D., Minister of State for the Diaspora and International Development, said:
"I am delighted to see the launch of this set of stamps which commemorate the Irish emigration experience, and honour the contributions of the global Irish diaspora.

Emigration has played a central role in Irish life for centuries, and there is scarcely a family on the island that has not been touched by it in some form. It is appropriate that this collection pays tribute both to the painful aspects of emigration – the separation, and the challenges of staying connected across great distances - but also to the many success stories of the Irish who settled in their new societies and thrived there.

As these stamps travel the world, they will tell the story of the extraordinary resilience of the global Irish who overcame great challenges and flourished in the new homes they made overseas."
The new stamps are available at main post offices in Ireland, at the GPO in Dublin, and online on the
An Post Website
.