Ireland Appoints Honorary Consul in Miami
On Tuesday, September 5, 2017, at a reception at the InterContinental Miami, H.E. Mr. Dan Mulhall, the Ambassador of Ireland to the U.S., announced the appointment of Mr. Ian O'Flaherty as Honorary Consul of Ireland in Miami with responsibility for South Florida.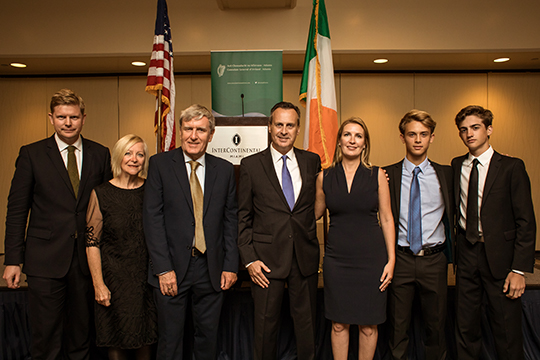 Also present was Mr. Shane Stephens, the Consul General of Ireland for the Southeast of the United States, who will support Mr O'Flaherty in delivering for Irish people and Irish interests in South Florida.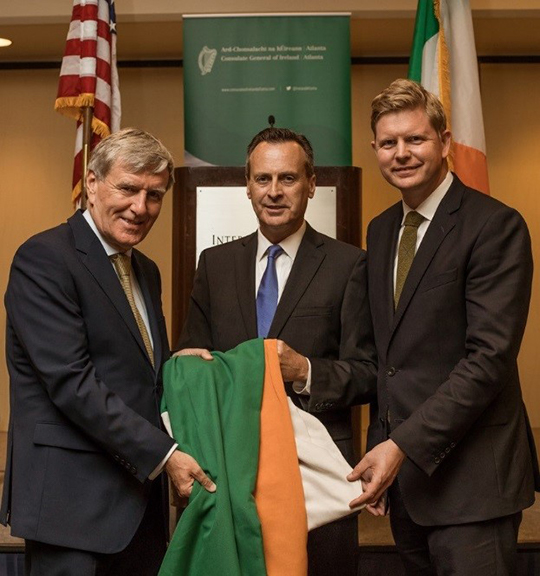 Ian O'Flaherty was born and educated in Ireland before moving to the United States and settling in Miami, Florida in 1993. He is the founder and CEO of several legal services and technology companies, including a leading legal software development company. He is a member of the Florida Bar Grievance Committee and writes, presents, and consults on the use of technology in litigation. He resides in Pinecrest, Florida with his wife and three children.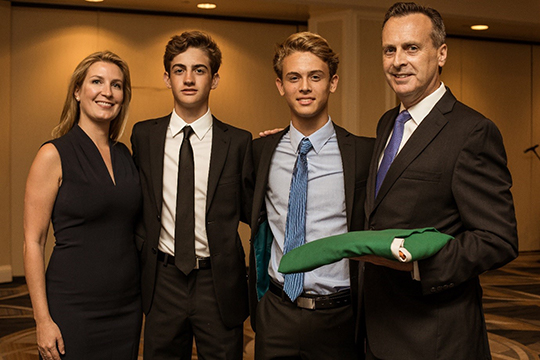 Commenting on the appointment, Ambassador Mulhall stated:
"This upgrading of our official relationship with South Florida is coming at the right time. Irish airline Aer Lingus has just begun direct flights between Miami and Dublin and there is now a great opportunity to expand our commercial relationship. South Florida and Ireland are, respectively, outstanding gateways to the Americas and Europe. Our common strengths in areas including aviation, banking, tourism, pharma and information technology also bode well for the future.
I am sure that Mr. O'Flaherty will be an excellent Honorary Consul. I wish him all the very best"