Keynote by Ambassador Mulhall at South Florida Irish American Chamber of Commerce
The new Ambassador of Ireland to the United States of America, H.E. Mr Dan Mulhall, delivered the keynote address at a South Florida Irish American Chamber of Commerce (SFIACC) Breakfast on September 6th. His address was followed by a panel discussion involving Irish and Florida-based business leaders, Enterprise Florida and IDA Ireland.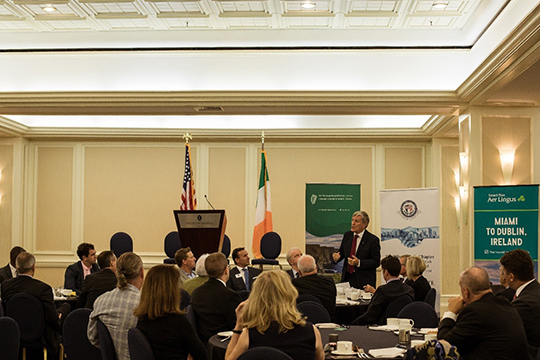 Image 1: Ambassador Mulhall gives his keynote address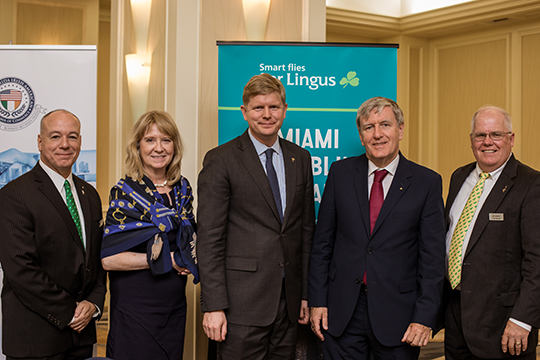 Image 2: Ambassador Mulhall & Consul General Shane Stephens meeting with Aer Lingus executives Jeff Wright, Helen Maguire & Michael O'Day.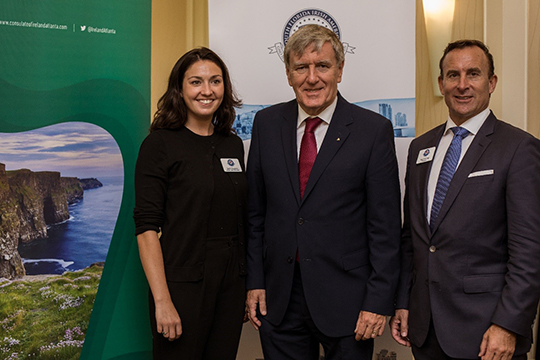 Image 3: The Ambassador with the hosts of the event, Sean Murray and Sarah Fitzpatrick, the SFIACC President and Director for Public Relations
The reception ties to several significant Irish events also taking place in Miami. First and foremost was the launch of the new Aer Lingus direct flight between Dublin and Miami, the inaugural flight for which took place on the 1st of September. In addition, Ireland's Department of Foreign Affairs is sponsoring an exhibition, entitled The Irish in Latin America, which is housed on the first floor of Concourse F at Miami International Airport, near the Aer Lingus baggage claim. The Exhibition launched on the 6th of September and will run through the 5th of November.