Capitol Hill Tree Planting, 18 May
Capitol Hill bestowed a rare honour on Ireland with a commemorative tree planting in May 2016.
Taoiseach Enda Kenny travelled to Washington, DC in May to participate in several events commemorating the centenary of the 1916 Rising; among these was the planting of a commemorative tree on the grounds of the United States Capitol. Such ceremonies are rare— there has only been one international tree planting in the last ten years—but the event, spearheaded by Congressmen Mick Mulvaney and Brendan Doyle, reflects the deep ties and close bonds the United States and Ireland share.
At the ceremony, which was attended by congressmen and senators, among other dignitaries, the Taoiseach spoke of the influence the United States had on the 1916 Rising and the role it played on Ireland's path toward independence, saying, "The influence of the United States—in particular of the Irish-American community—in support of the efforts to establish a free and independent Ireland was enormous, and without that support, Ireland would simply never have achieved its independence."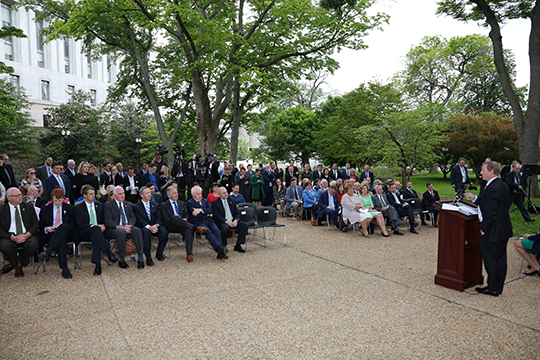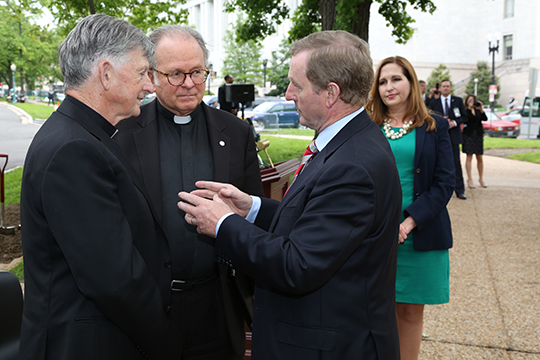 The Irish Oak sapling was blessed by Father Patrick Conroy, Chaplain of the US House of Representatives, and Father Brendan McBride of the Irish Pastoral Immigration Center in San Francisco. Congressmen Mulvaney and Doyle also delivered remarks at the ceremony and likened the tree to the millions of Irish Americans who had "laid their own roots" in the United States over the past century.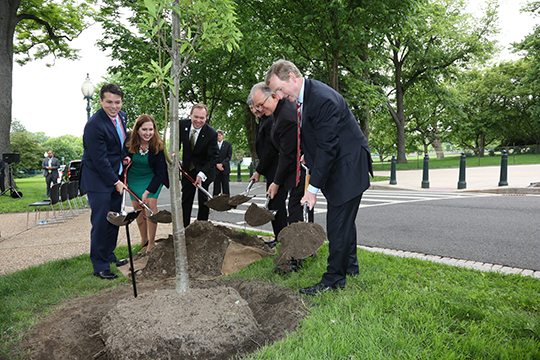 The Embassy worked closely with Congressman Mulvaney and Congressman Doyle's offices and the office of the Architect of the Capitol to help make this great honour a reality and thank them for all their assistance.