Epic Ireland rugby win against All Blacks in Chicago
A Historic Week in the Second City as Ireland Ends 111-Year Wait for Victory over New Zealand
On 5 November 2016, Soldier Field in Chicago hosted an historic rugby international test between Ireland and reigning world champions New Zealand.
Ireland's Minister for Transport, Tourism and Sport, Shane Ross TD, attended the game and availed of the occasion to promote tourism to Ireland, brief local media on our sporting traditions and support various charitable fundraisers. The Minister also had the opportunity to meet with key community and commercial contacts from the Chicago area and beyond, including Senator Billy Lawless and Peter Hancock, President and CEO of AIG. The Ambassador of Ireland to the USA, Anne Anderson was also in Chicago for the occasion, as were the EU's Ambassador David O'Sullivan and New Zealand's Ambassador Tim Groser.
The weekend highlighted the close ties and kinship between Ireland and New Zealand and the respect that exists the teams. One in five New Zealanders can claim Irish ancestry and many – including rugby greats like Sean Fitzpatrick, Doug Howlett and Joe Schmidt - hold Irish citizenship. The extent of the ties are such that Dave Gallagher, the captain of the ''original All Blacks'', the first New Zealand side to tour the northern hemisphere, was from Co. Donegal.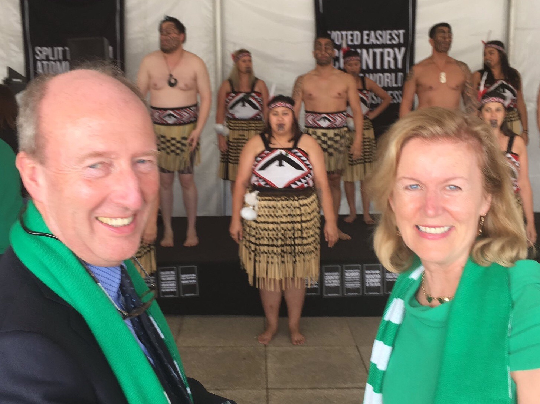 On an unseasonably sunny Saturday, 62,500 spectators, a record audience for a rugby match in the US, crowded into Soldier Field to watch Ireland record a historic victory over the All Blacks. Only three days after the Chicago Cubs ended a 108 year long losing streak by claiming baseball's World Series, Ireland went one better, beating New Zealand for the first time in 28 matches and 111-years.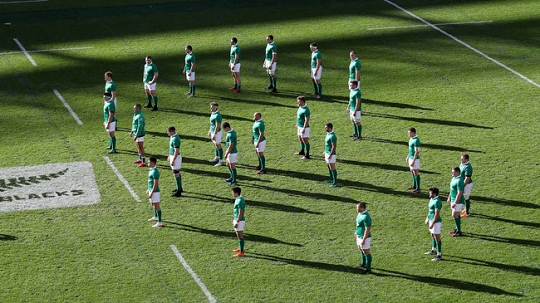 Before kick-off, as the All Blacks performed their haka, there was a moving tribute for Irish rugby legend, Anthony Foley, with the Irish players standing in a figure of eight, Munstermen to the front. It set the tone for an emotional encounter, in which an inspired Ireland became just the third team in history to score five tries against New Zealand – as many as the All Blacks, on the back of 18 consecutive wins, had conceded in the entire Rugby Championship.
A thrilling exhibition of attacking rugby, the test captured local imagination and has contributed significantly to the promotion of rugby in the US, already the country's fastest growing team game.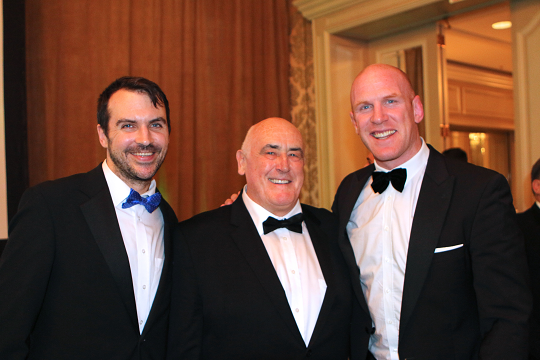 The win, and the fantastic atmosphere created by the Irish fans who flocked to Chicago from all corners of the world, has also bolstered support for Ireland's bid to host the 2023 Rugby World Cup, which was launched on 15 November. The bid recognizes Ireland as a "global island of 70 million people," emphasizing how, through our Diaspora, above all in the United States, a World Cup in Ireland will help rugby reach new audiences.
So let us hope that a very memorable and joyous few days in Chicago leads to still greater achievements for Irish rugby in the years to come!