Kennedy Center Irish Arts Festival, 17 May – 5 June
The centrepiece of the 2016 commemoration events in the United States is the Kennedy Center Festival, "Ireland 100: Celebrating a Century of Irish Arts and Culture"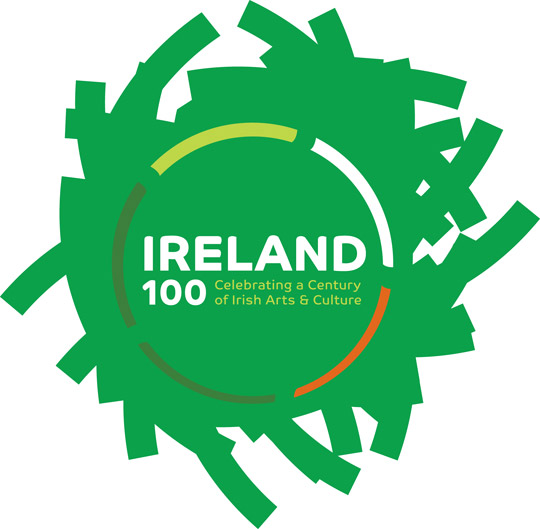 The centrepiece of our 2016 commemorations is the Kennedy Center Festival, "Ireland 100: Celebrating a Century of Irish Arts and Culture" a three week festival of Irish arts and culture from May 17th to June 5th featuring some of Ireland's best known and most exciting artists.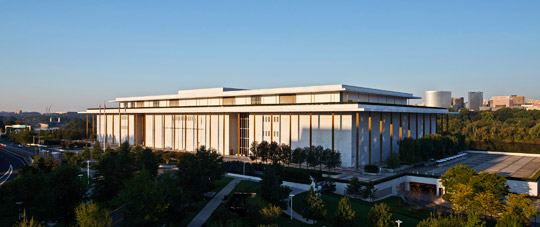 The Festival will feature more than 50 performances with the participation of more than 500 artists in venues across the Center. It highlights Ireland's rich cultural legacy and its major footprint in the fields of theater, literature, music, and dance.
The Taoiseach, Enda Kenny TD and US Vice-President, Joe Biden will attend and address the festival's opening gala performance on 17 May.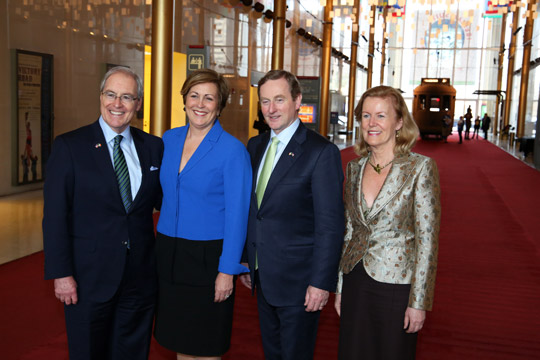 The opening performance is directed and hosted by Fiona Shaw, one of the most acclaimed Irish actors and directors of our time. The multidisciplinary event features the National Symphony Orchestra under the baton of leading Irish conductor, David Brophy, as well as a host of Irish acts that will appear in performances throughout the festival.
On partnering with the Kennedy Center to commemorate the 1916 Easter Rising, Ambassador Anne Anderson, Ambassador of Ireland to the United States, said:
"We are delighted to partner with the Kennedy Center on this exciting festival to commemorate Ireland's 100 year journey from the 1916 Rising and the early days of independence to today.
The centenary year has had a profound resonance in the United States. The United States has the greatest concentration of our Diaspora and the contemporary ties between Ireland and the US are of extraordinary depth and breadth. This festival will give us an opportunity to express our gratitude for the support that the U.S. has provided to Ireland in so many ways, and will help to renew and strengthen the bonds of friendship for the future."
Visit the Kennedy Center website for more information about the festival and to purchase tickets.
For more information on the Easter Rising commemorative events taking place across the United States, please visit our website section, "Ireland 2016 in the USA".